Student life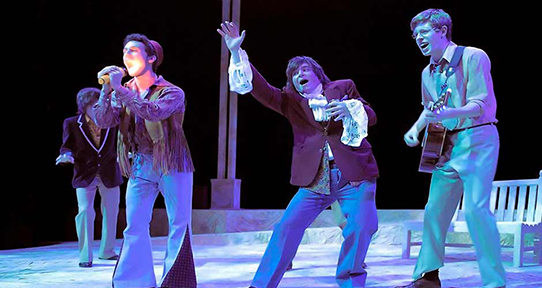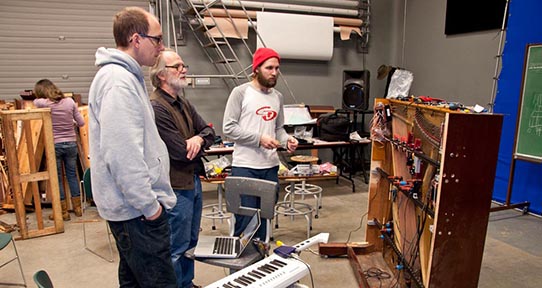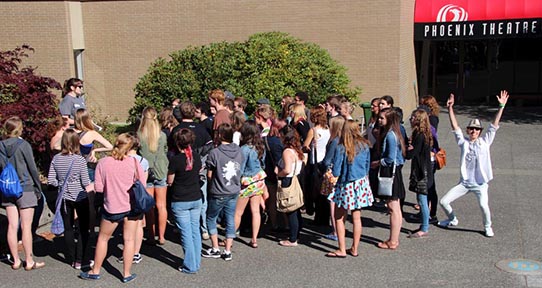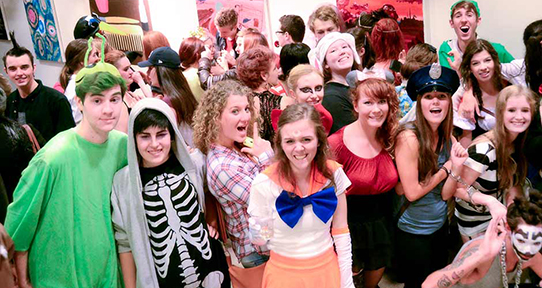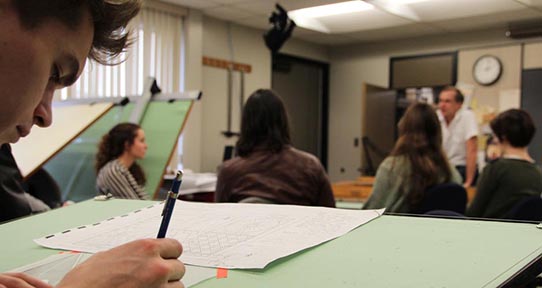 What does it mean to be a first-year Fine Arts student?
Most classes happen on weekdays, between 8:30am and 4:30pm, but not necessarily all day, every day — some classes run in the evenings. Depending on the course, classes can range between one and three hours, usually once or twice a week.
Our buildings are generally open till 11pm on weekdays, and on Saturdays. Students are generally allowed to study in classroom spaces if that room is empty; depending on your department and program, you will also likely have access to studios, computer labs and rehearsal rooms as needed.
Any given day will offer a mix of class, study and creative time. Most Fine Arts classes are a mix of lecture and hands-on work, often involving field trips, film screenings, live performances, art exhibits, group work, and vibrant discussions. Some courses also require separate lab times beyond the regular class hours, so be sure to register for those separately if it applies.
If you are a Visual Arts, Writing or Art History & Visual Studies student, odds are good you'll be spending time in our SIM Labs. Check the location and hours, and ask a lab supervisor about the least busy times. (Important tip: don't wait till minutes before class to print your assignment!)
Every instructor has weekly office hours in addition to regular classes. The best students are the ones who go to office hours and ask their instructors for clarification, assistance, support or professional tips. 
You're going to be busy
Fine Arts students are very busy, often more than other university students. In addition to your classes, you'll have rehearsals, performances, studio demands, exhibits, concerts, and story assignments.
Being successful means being organized, so we suggest using a day planner to keep track of classes, call times, assignments and other important information. Apps are great, but sometimes it's good to just write things down. You can get a free day planner from the UVic Student Society in September.
We're lucky to have our own café, Arts Place, in the Fine Arts building, so be sure to pop by between classes. Be sure to use your UVic OneCard for easy tap-and-go service. Most departments also have a fridge and microwave just for student use, which means you can bring a lunch or dinner for those really busy days.
Take some "me" time
Living a creative life is very rewarding, but it can also be quite intense. Be sure to find the time to socialize and make new friends; having a solid support group will always help you through tough times. A great way to do this is to join a group.
While you'll be busy creating your own work, an essential part of any artist's life is to renew themselves through the work of others. From concerts and plays to readings and exhibits, Fine Arts offers over 150 events a year—many of which are free for students—so there's always something to check out. And two of the best on-campus parties of the year happen in Visual Arts: October's Halloni and March's Sprung. (Always be sure to party responsibly.)
Each September, UVic's Weeks of Welcome presents a full range of concerts, barbecues, events, activities, tours, information sessions and more to help new students—and their parents—transition to their new life.