Our people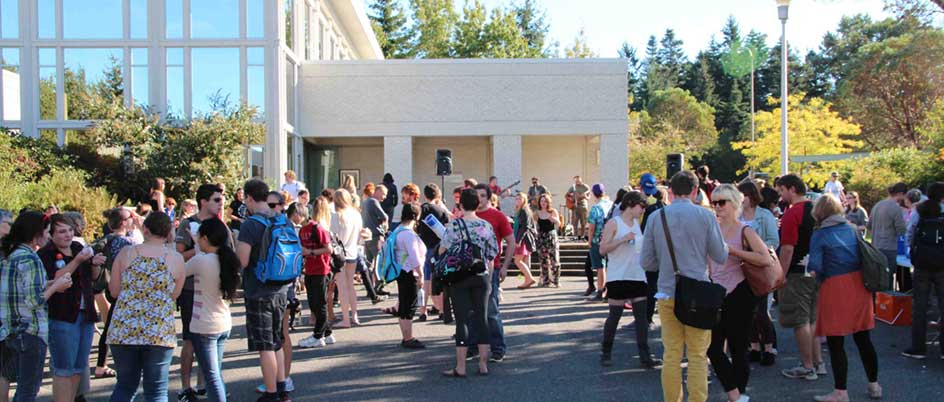 Meet our team
The Faculty of Fine Arts offers a supportive, creative academic environment where a mix of over 150 regular faculty, emeriti and sessional instructors work together with more than 30 professional staff to offer a dynamic and experiential educational experience.
The fine arts have always enhanced and transformed our lives and our world. As such, we provide the finest training and learning environment for artists, professionals, and students involved in the arts. We nurture the arts in performance, in writing, in exhibition and in scholarship.
As part of the university and wider community, our faculty provides a space for diverse contributions to cultural expressions and ensures the growth of knowledge and experiences of life-long learners. Our overarching mission is to prepare students for the cultural challenges of the 21st century.
Mailing address
Courier address
Fine Arts University of Victoria
PO Box 1700 STN CSC
Victoria BC  V8W 2Y2 Canada
Fine Arts University of Victoria
Fine Arts Building 116
3800 Finnerty Road Victoria, BC V8P 5C2
Phone:
250-721-7755
Fax:
250-721-7748
Faculty of Fine Arts
Undergraduate Student Advising and Program Inquiries
Fine Arts Communications
Alumni and Development
Studio for Integrated Media / Technical Support
Official web site: finearts.uvic.ca/sim
Visual Resources Collection
Official web site: finearts.uvic.ca/historyinart/visual_resource
Academic Departments