Indigenous learning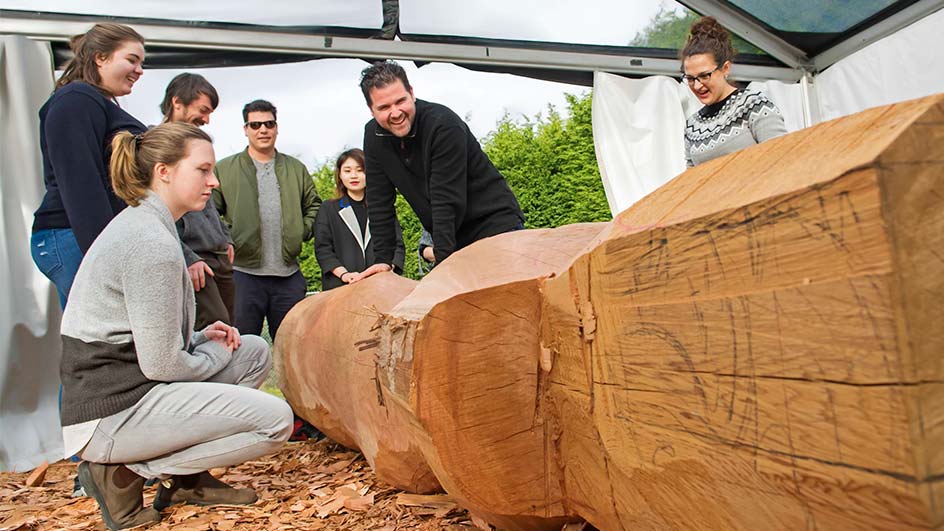 Working together for opportunities and success
Fine Arts is dedicated to embracing indigineity, and continues to explore ways our students can benefit from more traditional ways of knowing. 
A number of our professors are working on projects involving various people and nations—many of which involve our students. From using theatre practices for language revitalization, exploring Métis beadwork as a path for storytelling and developing classes allowing our students to work hands-on with Indigenous elders on traditional blanket projects, our teaching faculty are always looking for new ways of working together.  
Foundations in Indigenous Fine Arts
Our unique FIFA certificate program is offered in partnership with UVic's Continuing Studies division and the En'owkin Centre in Penticton BC, and offers Indigenous students the opportunity to develop skills in creative writing or visual arts in an Indigenous context.
The FIFA program offers courses accredited through UVic but positioned within an Indigenous cultural community's established learning environment. For over 30 years, FIFA has been promoting diverse Indigenous classes, skills and ideas connected to a larger Fine Arts network.
Territory acknowledgement
We acknowledge and respect the lək̓ʷəŋən peoples on whose traditional territory the university stands and the Songhees, Esquimalt and WSÁNEĆ peoples whose historical relationships with the land continue to this day.
We are grateful to be on this land and are committed to UVic's ongoing work of decolonizing and Indigenizing the campus community—both inside and outside the classroom. We invite you to read more about Indigeneity and Fine Arts.