UVic Orchestra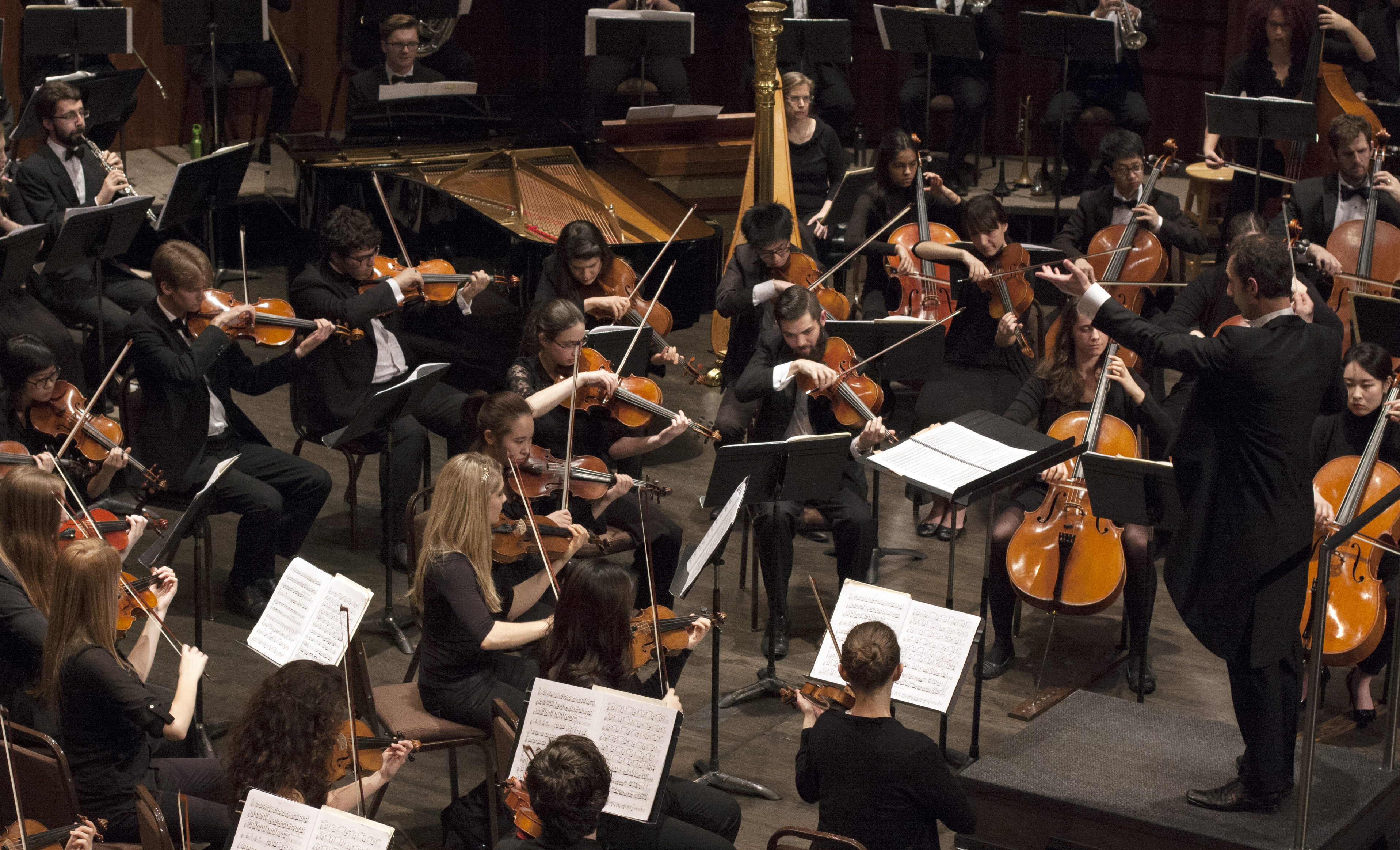 The UVic Orchesta is directed by Ajtony Csaba
Open to undergraduate and graduate students from all faculties and departments. 
An audition is required (see audition schedule). Specific audition excerpts are required. Interested persons should contact the director for details.
Performs two concerts in the Fall semester and three concerts in the Spring term, joined by the UVic Chorus for one of those concerts. 
Details about recent performances can be found on the School of Music Audio Archive.
Rehearsals:  
Mondays and Thursdays, 3:30 - 6:30 p.m., The Farquhar
Course code:  
MUS 180A - 480A University Orchestra
About:

The UVic Orchestra specializes in the core repertoire of the Western Classical music canon, from Beethoven Symphonies to Stravinsky's Rite of Spring. The UVic Orchestra also performs alongside School of Music faculty and winning student soloists from the annual Concerto Competition.