Ajtony Csaba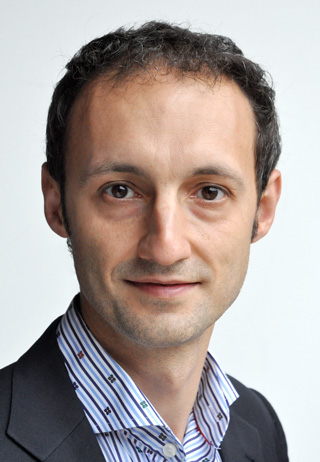 Position
Associate Professor
Orchestra, Conducting
Status
Contact
Credentials
Area of expertise
Brief biography
Ajtony Csaba, born in Cluj, Romania, began his studies on the cello and later piano and composition in Budapest at the Academy of Music. He began studying conducting in Vienna and Budapest simultaneously with Tamás Gál, András Ligeti, Uroš Lajovic, Peter Eötvös, Istvan Dénes and Zoltán Pesko. He was awarded many prizes as a conductor and composer, and was a semi-finalist in the first competition for opera in Cluj, Romania. He has had numerous concerts in Hungary and Austria with orchestras including, UMZE, Sinfonietta Baden, Webern Sinfonietta, Savaria Symphonic Orchestra, and Danube Symphonic Orchestra. In the 2003/04 season he was the assistant conductor and tutor of the Academy Orchestra Budapest and in 2005 was invited to be the assistant conductor of the Hungarian National Philharmonic Orchestra with their contemporary program. He made his conducting debut in the Viennese Musikverein with the RSO (Radio-Symphonieorchester, Wien) in 2007.
Since 2006 he has served as the chief conductor of the Central European Chamber Orchestra, and led the orchestra on a tour in China (performances including halls in Shenzhen, Lanzhou and in the Parliament in Beijing), with return engagements in 2007 and 2009. Ajtony Csaba has been the leader of the Vienna Jeunesse Chor since 2007. In 2008 he conducted at the Darmstadt Summer Courses for New Music and was assistant to Peter Eötvös at the Salzburg Festspiele. In 2008 he conducted the EuroMed Youth Orchestra in Damaskus, Syria. 
In 2010, Csaba joined the University of Victoria where he conducts the UVic Symphony Orchestra and teaches conducting.