UVic Vocal Jazz Ensemble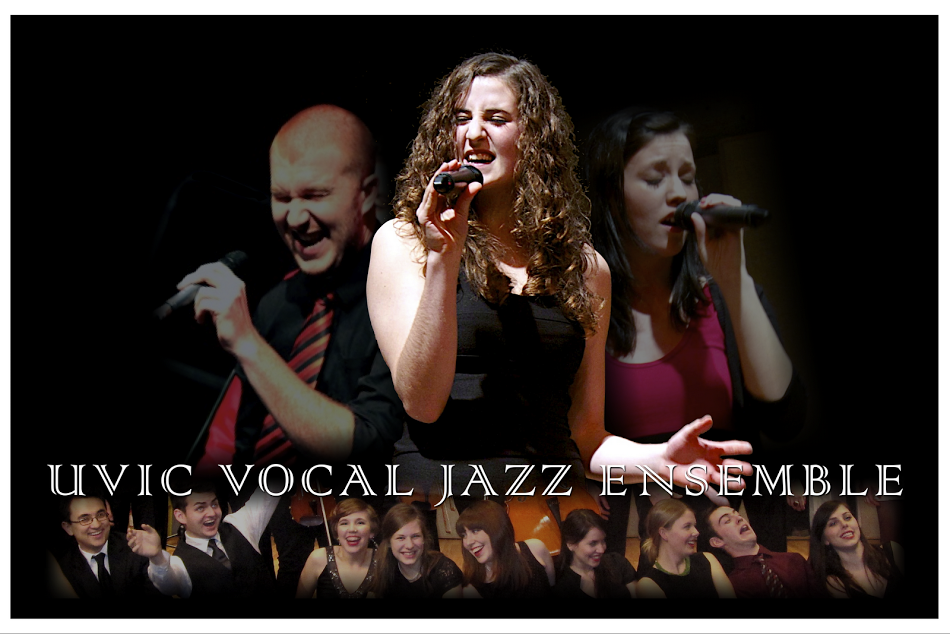 The Vocal Jazz Ensemble directed by Wendell Clanton
Open to undergraduate and graduate students from all faculties and departments.

An audition is required. Specific audition excerpts are required.

Interested persons should contact the director for details.



Performs one concert per semester in the Phillip T. Young Recital Hall.
Recent performances can be heard on the School of Music audio archive.
Rehearsals:
Mondays and Wedesdays, 6:00 - 7:30 p.m.
Course code:  
MUS 181/281/381/481/581 Chamber Music
About:
The UVic Vocal Jazz Ensemble has established a reputation for artistic excellence, stylistic flexibility, and performances of original and inspiring arrangements. In addition to highly successful performances at the Vocal Summit (2012) and the Frank Demiero Jazz Fest (2016), the ensemble is well known for its fun-filled, audience engaging concerts.
Check out the Vocal Jazz blog for more details.