UVic Jazz & Creative Music Ensemble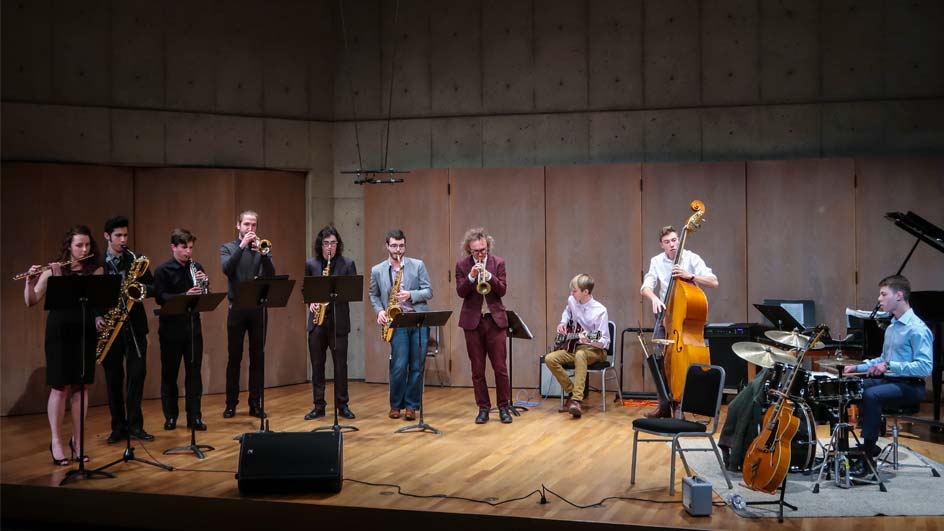 Directed by Dr. Patrick Boyle
Open to undergraduate and graduate students from all faculties and departments. 

An audition is required. Please contact the director for details.

Performs once per semester in the Phillip T. Young Recital Hall and occasionally performs concerts around town.

Special guests appearing with the Jazz Ensemble have included many of Canada's outstanding jazz musicians.

Recent performances can be heard on the School of Music audio archive.
Rehearsals:
Wednesdays, 4:30 - 7:30 p.m.
Course code:
MUS 180D - 480D Jazz Ensemble