UVic Chamber Singers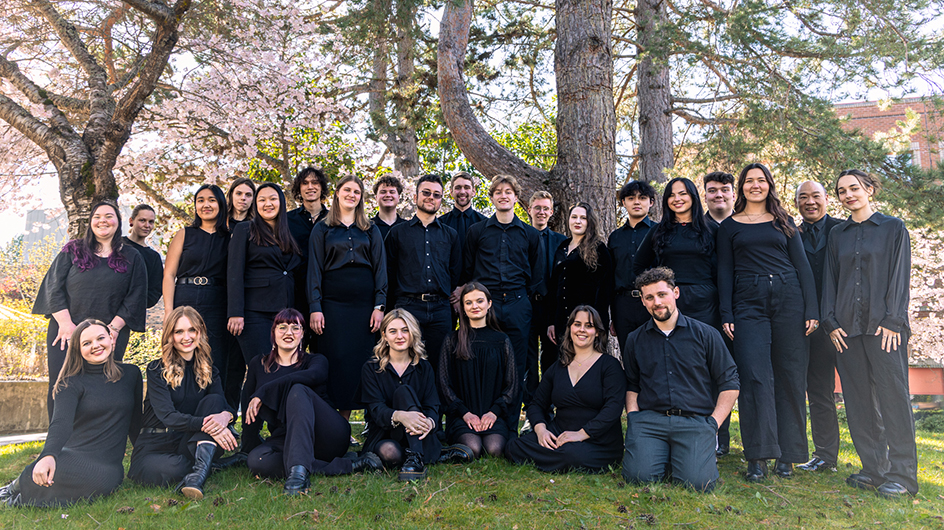 The UVic Chamber Singers is directed by Dr. Kinza Tyrrell. 
Open to undergraduate and graduate students from all faculties and departments, as well as community members.
An audition is required. Interested persons may contact the director for further details.
Performs two concerts per semester, including participation in the all-UVic Choirs Seasonal Christmas Concert at Christ Church Cathedral.
Recent performances can be heard on the School of Music audio archive.
Rehearsals:
Mondays and Fridays, 3:30 - 5:00 p.m.
Course code:
MUS 180F - 480F A01 Chamber Singers
About:
The Chamber Singers have performed in 140 cities and 30 countries on 6 continents and have recorded for broadcast on the CBC, University of California Radio, N.C.R.V. Radio in Holland and the National Radios of China, Poland & Hungary. They have also been winners in the CBC choral competition and took part in a recording in 2000 that won a Juno Award.