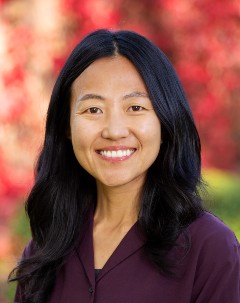 Helping students from Central, East and Southeast Asia
Including China, Indonesia, Japan, Malaysia, Philippines, South Korea, Thailand, Vietnam and all other countries in this region.
Quick facts
Hometown

Suwon, South Korea

Education

Bachelor of Social Science in International Politics, Peking University and Master of Social Science in International Relations, Peking University

Random factoid

My two cats (Keji and Miso) love to camp.
About SungJin
I moved to China as a teenager without any Mandarin-language skills, and was fortunate to meet many kind and patient people who helped me reach my goals of learning a new language and being successful in a foreign country. Of course, there were always challenging situations and many ups and downs along the way, but with focus and dedication I was able to persevere.
When I later moved to Canada, I once again received support and generosity from the people around me, so I'll always do my best to help others in the same way.
Whether it's your first experience overseas or not, living and studying in a foreign country can be very challenging. I'm thrilled to be part of an amazing international community at UVic that has the opportunity to support many talented future students.
My advice to future university students
Don't be afraid to ask questions. I was a shy student who didn't like to ask for help. Now I understand that speaking up when you need to is nothing to be embarrassed about.
Contact
Let's talk!
I'm travelling and visiting schools until December 2023. During this time, please contact me by email to get the fastest response to your questions.