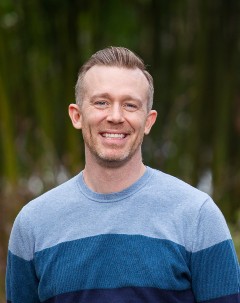 Helping high school students from across Canada
(excluding British Columbia and the Yukon)
Quick facts
Hometown

Port Coquitlam, British Columbia

Education

Bachelor of Arts in Political Science with a Minor in Professional Communication, University of Victoria

Random factoid

I got married on a helicopter pad in Las Vegas
About Jesse
Having lived in three Canadian provinces and five different cities, I can say with certainty that Victoria is where I want to live for the rest of my life.
UVic's rich culture and history, endless opportunities and calming community create an inspiring and invaluable learning environment that you truly have to experience to understand. My UVic education has changed my life, and I love paying it forward to the next generation of university students.
My advice to future university students
I firmly believe that what a student gets out of university depends greatly on what they put in. Take chances and try new things, learn from your mistakes, have an open mind and work hard. And while you're doing all that, make sure to enjoy yourself!
Oh, and always say hello to the person sitting next to you in class.
Contact
Let's talk!
I'm here to answer any questions you have about UVic. We can connect over email, talk over Zoom, or meet in person if you're planning a visit to our campus.