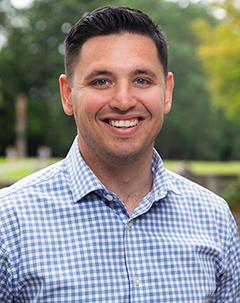 Latin America and the Caribbean
I work with high school and transfer students from Latin America and the Caribbean.
Quick facts
Hometown

Puerto Vallarta, Mexico

Education

Bachelor of Arts in Political Science with a Minor in Business, University of Victoria

Random factoid

I am an avid skier, with more than 1000+ hours on hills across Canada.
About Alex
I grew up in Mexico, and fell in love with Vancouver Island while studying at UVic. After finishing my degree in 2017, I embarked on a career in sales and marketing before returning to UVic as a student recruitment officer. This was the right place for me to study, and I'm excited to help others decide if it's the right place for them.

I love UVic's campus and take every chance I get to be out in it, but it's not just about how beautiful this place is. It's about the people: the diverse student body, fantastic professors, and caring staff who help our students succeed.

Enjoying the environment you study in can have major influences on your success. For me, UVic checks all of the boxes.
My advice to future university students
Look at the big picture! Sometimes we get so caught up in small details that we lose our focus. University is supposed to be an enjoyable and formative experience, and you should choose the path that feels right for you.
Contact
Let's talk!
I'm here to answer any questions you have about UVic. We can connect over email, talk over Zoom, or meet in person if you're planning a visit to our campus.