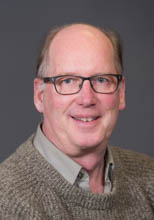 Position
Professor
Biology
Contact
Office: PCH 052a
Areas of research focus
Evolution of reproduction in gymnosperms
Experimental embryogenesis of conifers
Proteomics of gymnosperm sexual fluids
The study of evolution of plant reproduction by seed begins with pollen-ovule interactions. In gymnosperms, e.g. conifers and cycads, pollen delivered by wind or animals is captured by a pollination drop . By looking at the chemical profiles of these drops, researchers in my lab hae discovered a number of adaptations involved in eithe defense and rewards.
BIOL 184 – Evolution and Diversity
BIOL 325 – Tree Biology
BIOL 326 – Development and Genetics of Model Plants
BIOL 334 – Plants and People
Chatt, EC, von Aderkas P, Carter CJ, Smith D, Elliott M, Nikolau B. 2018. Sex-dependent variation of pumpkin (Cucurbita maxima cv. Big Max) nectar and nectaries as determined by proteomics and metabolomics. Frontiers in Plant Science 9:860.  doi:10.3389/fpls.2018.00860
Nepi M, S Little, M Guarnieri, D Nocentini, N Prior, J Gill, PB Tomlinson, SM Ickert-Bond, C Pirone, E Pacini, P von Aderkas. 2017. Phylogenetic and functional signals in gymnosperm ovular secretions. Annals of Botany 120:923-936. doi:10.1093/aob/mcx103
Lew A, P von Aderkas, A Berland, CL Curry, T Lacourse, B Tencer, A Weaver. 2017. An assessment of Pinus contorta seed production in British Columbia: Geographic variation and dynamically-downscaled climate correlates from the Canadian Regional Climate Model. Agricultural and Forest Meteorology 236: 194-210. doi:10.1016/j.agrformet.2016.12.013.
Little SA, IG Boyes, K Donaleshen, P von Aderkas, J Ehlting. 2016. A transcriptomic resource for Douglas-fir seed development and analysis of transcription during late megagametophyte development. Plant Reproduction 29: 273-286. doi:10.1007/s00497-016-0291-9
Paulson AR, CH Le, JC Dickson, J Ehlting, P von Aderkas, SJ Perlman. 2016. Transcriptome analysis provides insight into venom evolution in a seed-parasitic wasp, Megastigmus spermotrophus. Insect Molecular Biology 25: 604-616. doi: 10.1111/imb.12247
Pirone-Davies, C, N Prior, P von Aderkas, D Smith, D Hardie, WE Friedman, S Mathews. 2016. Insights from the pollination drop proteome and the ovule transcriptome of Cephalotaxus at the time of pollination drop production. Annals of Botany 117: 973-984. doi:10.1093/aob/mcw026 
Boivin T, C Gidoin, P von Aderkas, J Safrana, J-N Candau, A Chalon, M Sondo, M El Maâtaoui. 2016. Host-parasite interactions from the inside: plant reproductive ontogeny drives specialization in parasitic insects. PLoS e0139634. doi:10.1371/journal.pone.0139634
Kong L, P von Aderkas, LI Zaharia 2016. Effects of exogenously-applied gibberellins and thidiazuron on phytohormone profiles of long-shoot buds and cone gender determination in lodgepole pine. Journal of Plant Growth Regulation 35: 172-182. doi:10.1007/s00344-015-9517-6.
von Aderkas P, C Teyssier, J-P Charpentier, M Gutmann, L Pâques, C Le Metté, K Ader, P Label, L Kong, M-A Lelu-Walter. 2015. Effect of type of light conditions on anatomical and biochemical aspects of somatic and zygotic embryos of hybrid larch (Larix x marschlinsii). Annals of Botany 115: 605-615. doi:10.1093/aob/mcu254 
von Aderkas P, NA Prior, S Jesse, S Little, T Cross, D Hardie, C Borchers, R Thornburg, C Hou, A Lunny. 2014. Degradome and secretome of pollination drops of Ephedra. Botanical Review 81: 1-27. doi:10.1007/s12229-014-9147-x