Careers for biochemists and microbiologists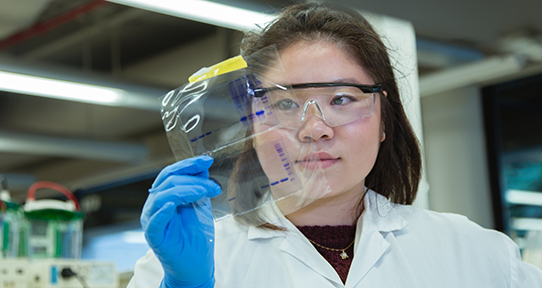 What can I do with a degree in biochemistry and microbiology?
Our programs emphasize practical lab techniques and methods, giving you the skills necessary to launch your career.
You'll get the opportunity to work on real projects with our researchers and see how their work makes an impact. Many students use their studies of biochemistry and microbiology to qualify for medicine, dentistry or veterinary medicine.
Career options for biochemistry and microbiology graduates:
Bioinformatics
Biotechnology
Epidemiology
Food quality analyst
Immunology
Industrial chemistry
Research assistant
Medical technologist
Microbiologist
Nutritionist
Oncology
Pharmacology
Quality control analyst
Teacher/instructor
Toxicology
More information from UVic Co-op + Career Services (PDF)
Meet our alumni