Off-campus housing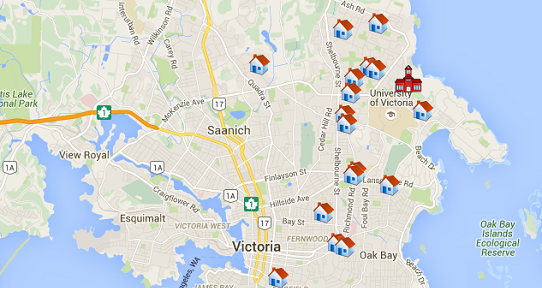 UVic partners with Places4Students.com to provide off-campus listings for renters and landlords. We've also partnered with RentSmart to provide pro-active solutions to students looking for off-campus housing. RentSmart is online and personalized for you and may help you overcome a lack of reference. Please visit their website to learn about all the advantages a RentSmart certificate can provide.
Before committing to an apartment/suite/room and making any payments, we recommend that you:
review the BC Tenancy Act
review RentSmart resources
meet the prospective landlord in person
become familiar with potential rental scams
Important note: UVic and UVic Residence Services do not assume any responsibility for agreements made between students and landlords or for information you provide to Places4Students. We do not screen, inspect, warrant or approve any landlord, student or accommodation provided through Places4Students.com, and cannot guarantee the quality or suitability of the accommodation.
Faculty and staff
Landlords
Off-Campus conduct
Living in residential Victoria is an important part of university life for the majority of UVic students. University of Victoria students are responsible for upholding the standards of the community, including adherence to city bylaws regarding issues like parking, noise, waste disposal and collection, and community safety.
Refer to Off-Campus conduct on UVic's Office of Student Life website for more information on conduct and being a good community member.
Getting help with Places4students.com
For assistance using Places4Students.com, contact their Customer Support Team.