Physical & mental health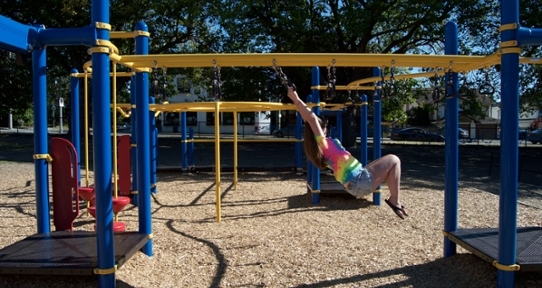 Youth are overrepresented in traffic (pedestrian, cycling, driving) incidents caused by judgment errors or distraction (NHTSA, 2013). The purpose of this research project is to investigate when and why youth and young adults (16-30 years) adopt (or not) safe traffic behaviors, and to explore with them (as well as adult practice and policy stakeholders) the foundation for effective educational materials to increase safe traffic behaviours as both driver/rider and passengers. Additionally, the project will reach out to local youth 12 to 15 years with adapted educational materials empowering them as passengers with the potential to influence adult traffic behaviors. This research will be informed by behavioural and educational theories and research, as well as evidence from other jurisdictions, that involve dimensions that inform, explain, practice and monitor behaviour for long-term and sustainable safe traffic behaviours . Legacies of the project include new approaches for engaging youth/young adults in evidence based reflection on traffic safety, multimedia educational materials and strengthened partnerships across youth traffic safety stakeholders.
Funding Partner: CRD Traffic Safety Commission
Research team: Dr. Frederick Grouzet, Tricia Roche and team.
A team from CFYS will be conducting an implementation evaluation of the Pathways to Healing Partnership. Pathways is a specialized team within the Comox Valley Child Development Association that assists families who have experienced a range of challenges including: poverty, homelessness, physical and mental health issues. The program employs neurodevelopmental and trauma-informed approaches. The evaluation will serve implementation and quality control objectives.
Funding Partner: Children's Health Foundation
Research Team: Anne Marshall, Joelle Taknint, Tricia Roche, Allison Murphy.
CFYS is evaluating a pilot project, offered jointly by Island Health's Child Youth and Family Mental Health Services (CYFMH) and Child, Family Rehabilitation Services, Early Intervention Program (MCFD and VIHA), that explores the effectiveness of a group therapy for parents and young children. The pilot focused on identifying and applying mental health practices specific to early intervention work. The pilot was funded by the Children's Health Foundation.
Funding partner: Island Health
Research team: Anne Marshall, Fanie Collardeau, Tricia Roche, Emerald Pringle, and Jessica Cumming. 
Aboriginal child and youth mental health - Practitioners' experiences of effective cultural support and treatment  identifies effective and ineffective practices, policies, resources, and services related to the integration of cultural identity awareness in youth mental health interventions.
Funding partner: Ministry of Child and Family Development
Research team: E. Anne Marshall, Jennifer Coverdale, Tricia Roche, Leah Lychowyd, Paulina Ramirez, Lindsay Delaronde, and Jessica Cumming.
The Healthy Youth Survey (HYS) conducted repeat interviews over 10 years with over 600 young people from Greater Victoria. Learn more about the findings from the infographic, and health infographic. You can read the full report here.
Funding partner: CIHR
Research team: Dr. Bonnie Leadbeater and team