Inclusion and engagement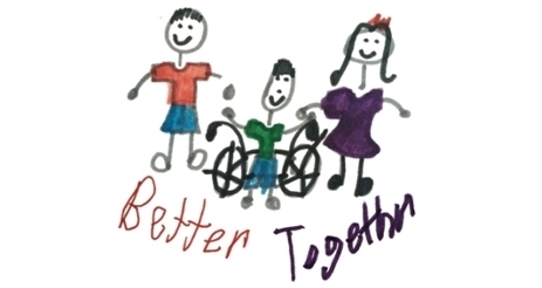 With the help of the Faculty of Education COVID-19 Emergency Research Fun, an interdisciplinary team of researchers at UVic were able to create a zine dedicated to educating Asian youth about the complexities of systemic oppression in Canada and how they can better understand their own racial identities and not remain complicit in racism and colonialism.
Cultivating Growth and Solidarity: An Anti-racism Zine for Asian Youth (and Adults too!) was created to connect and strengthen Asian mental health communities across Canada. The intergenerational, interdisciplinary team of UVic researchers was able to create a resource that could provide mental health support to Asian youth who needed it as the pandemic continued to cause increased feelings of stress and isolation. The zine encourages Asian youth, adults and anyone else who reads it to engage in critical anti-racist work on an individual level.
Cultivating Growth and Solidarity: An Anti-Racism Zine for Asian Youth (and Adults Too!), along with more information about the project, can be found at growthandsolidarity.ca/zine. 
Funding partner: Faculty of Education COVID-19 Emergency Research Fund
Research team: Dr. Fred Chou (Counselling Psychology), Dr. Catherine Costigan (Psychology), and team
Inclusive education is mandated across Canada. It is an effective approach and a human right, yet we still do not implement it as effectively as we could. The understanding of how our new professionals develop the expertise needed to teach in diverse classrooms is a huge step in ensuring the systemic success of inclusion. This project will create knowledge and disseminate it across the country to increase the ability for the educational community to ensure successful academic and social outcomes for all students. We propose multiple means of charting the development of teachers in the inclusive classroom across Canada using both quantitative and qualitative methods. We are interested in the knowledge gained in areas that research indicates helps teachers engage diverse learners (e.g., strategy instruction, universal design for learning, differentiated instruction, assistive technology, classroom management) during their course work and field experiences and how these contribute to the professional learning of beginning teachers.
Funding partner: SSHRC Insight
Research Team: CFYS research fellow Donna McGhie- Richmond is a Co-PI on this national research project. CFYS is leading KM strategy for this five-year project, which you can find on our research briefs page.
CFYS KM team: Donna McGhie-Richmond, Anne Marshall, Tricia Roche, Jen Poole, Lauren Henderson, Ingrid Oliveira-Tavares, Emerald Pringle.
This project examines several youth philanthropy initiatives to better understand the contemporary context of youth engagement in philanthropy and to consider the ways in which sustainable youth engagement is essential for building compassionate communities and dynamic societies. The research considers innovative strategies to engage marginalized youth in philanthropy and how philanthropic organizations can work to better engage marginalized youth. It is supplemented by an inventory of youth-grantmaking, youth advisory councils, and youth-led community service or citizenship initiatives around the world. These documents will inspire reflection within the greater Victoria community on how to strategically engage with equity groups and facilitate their participation in the philanthropic sector in non-tokenistic ways.
Summary available on our Summaries & reports page.
Funding partner: United Way of Greater Victoria
Research Team: Anne Marshall, Allison Murphy, Tricia Roche, Claire Sauvage-Mar, Karolina Karas.
The Youth and Family Community Innovation Project pilots a science-shop model of student-community research service. Non-profit organizations serving youth and families are assisted with small scale evidence reviews. This project is leading to the newly created Youth and Family Community Research Exchange. 
Research team: Tricia Roche, Joelle Taknint, Emerald Pringle, Diane Teixeira, Sarah Wright Cardinal, LeeAnna Deringer, Jessica Cumming, Fanie Collardeau, Emily Comeau, Liam Law, Jordanna Freeman, Betsy Hagestedt, Victor Skrzypczynski, Robin Wilmot, Dylan Much, Mandy Rosts.