Transitions - work, family, education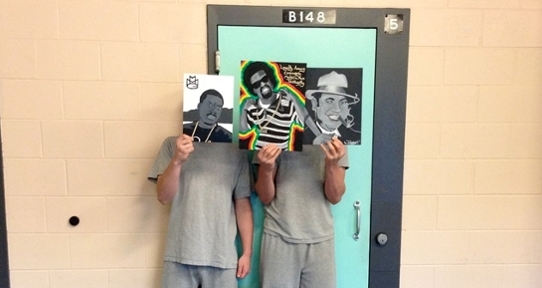 Vulnerable youth and youth with developmental disabilities are consistently identified as having particular and multiple barriers to employment. However, many employment programs and systems exclude these young people who experience multiple barriers to finding and keeping work, thus preventing them from having meaningful economic participation in society. One promising approach to address this need is collaborative social entrepreneurship.
Using two case studies, the project will identify knowledge, training needs, and support strategies for effective social entrepreneurship interventions with vulnerable and developmentally disabled youth. Case Study #1 will explore micro-enterprise priorities, strategies, training needs, models, and potential impacts from youth with developmental disabilities and community stakeholders at a local non-profit organization. Case Study #2 will investigate a local bistro enterprise: staff, youth bistro workers, bistro patrons, Elders, and other community stakeholders will participate in interviews or surveys. Anticipated outcomes include new data on social enterprise applications with vulnerable youth, research capacity building, accessible data summaries, social entrepreneurship program development, digital stories, and community Knowledge Mobilization.
Funding partner: CCCBE
Research team: Anne Marshall, Tricia Roche, Fanie Collardeau, Jessica Sahlstrom, Brooke MacDonald, Jessica Cumming, Linden Collette, Mitzi Dean, Victor Skrypczynski, Ingrid Oliviera-Tavares.
Mobilizing the hope to "do good": Transitions from youth custody investigated the perspectives of youth transitioning from custody about their future and return to the community. Seven main data themes were identified in the analysis process: education, work, family, independence, recreation, getting off probation, and goals.
Funding partner: Ministry of Child and Family Development
Research team: Anne Marshall, Kate Creedon, Tricia Roche, Jessica Cumming, Kimiya Missaghi, Paulina Ramirez, Trina Macintosh.
The purpose of the study is to explore how work experiences and culturally-based work-life identity are understood by Aboriginal youth and adults who work with them within the context of employment outcomes. Our research question is: "What are the connections between cultural identity and work-life experiences for Aboriginal youth as they relate to employment outcomes?" The results will help improve career education and employment support for Aboriginal youth and young adults. It also presents an opportunity to create dialogue among employers to improve future youth employment opportunities.
Funding partner: SSHRC - Insight
Research Team: Anne Marshall, LeeAnna Deringer, Jennifer Coverdale, Jessica Cumming, Kate Butler, Jackie Leblanc, Paulina Ramirez, Emerald Pringle.
The recidivism rate in British Columbia for youth custody centres is 76%. This very high rate, combined with the high incidence of remanded youth, indicates that more needs to be done to assist youth in their preparation for release and their re-integration into society. At the same time, we know that the average reading ability of incarcerated adolescents is at the fourth grade level. Building on earlier research on transitions from custody (Creedon,2012), this project will lead to the creation of a brief graphic novel containing accessible information on probation orders and release plans that youth need to understand to transition successfully out of custody. The project develops literacy, legal literacy and transition skills simultaneously. The project also uses a strength-based approach harnessing the youth's knowledge of transition challenges and their artistic skills. Written, designed, and evaluated by youth, the graphic novel format engages literacy skills at every stage and gives the youth a tangible end product. The goal of the project is to engage youth in learning and develop a creative way to deliver information on transition and support upon their release.
Funding partner: Victoria Community Literacy Plan, Family Court Justice Youth Committee
Research Team: Anne Marshall, Kate Creedon, Tricia Roche
Copies of the graphic novel have been sent to the provincial detention centres, as well as schools in Victoria and the mainland, the Ministry of Child and Family Development, youth programs, and families of youth at risk.
Read more about this project in the Globe & Mail, Times Colonist, and Saanich News.