Careers in history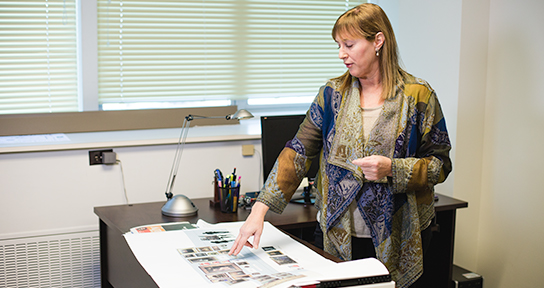 What will you do with your history degree?
The world is a complex place. Studying history is the best way to learn how to understand and navigate the overlapping political, economic, and culture issues of today's globalized society.
The skills you'll gain studying history are useful in many workplaces—you'll learn how to research, analyze and synthesize large amount of complex information and how to communicate it effectively.
My history degree taught me how to think critically, read and understand information quickly, and most of all I learned how to communicate my ideas to other people. These are invaluable skills, especially in a job market where more and more businesses are becoming specialized.

—John Norris (BA, History, 2010)
Some career options for history graduates
Access to information officer
Communications coordinator
Counsellor
Cultural programs coordinator
Curator
Editor/publisher
Exhibit designer
Foreign service officer
Fund development
Historical interpreter
Human resources coordinator
Immigration/intelligence officer
Journalist
Legal professional
Librarian/archivist
Teacher/instructor
Researcher
Additional education and training may be required.
More information from UVic Co-op + Careers (pdf)
Meet our alumni