Graduate History Student Union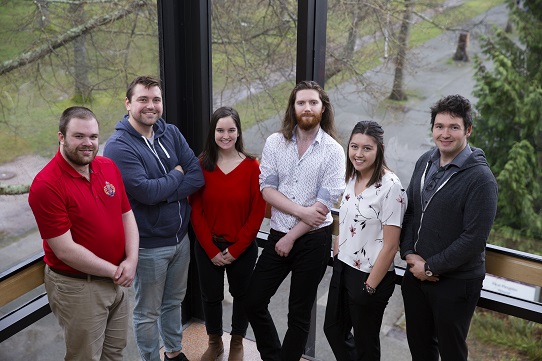 The GHSU is an organization of graduate students in the Department of History at the University of Victoria.
Its mandate includes:
Promoting and representing graduate student interests within the Department of History.
Providing a forum for discussion of issues and concerns of graduate history students.
Promoting the work of graduate history students through lectures, workshops, and publications.
Promoting inter-student relationships, and fostering a community spirit within the department.
Publishing The Graduate History Review, our annual graduate history journal.
GHSU Executive 2016-17
| Position | Name |
| --- | --- |
| President | Blake Butler |
| Vice President | Stevan Bozanich |
| Treasurer | Liang Han |
| Secretary | Paige Fehr |
| Events Coordinator | Kalin Bullman |
| GSS Representative | Carla Osborne |
| GHR Editors | Deborah Deacon and Kaitlin Findlay |
| First year representative | Paige Thombs |
| CUPE representative & Shop Steward | Vacant |
Questions? Contact us at ghsu@uvic.ca.
The Graduate History Review
The Graduate History Review (formerly Preteritus), is a journal that features the work of emerging scholars working in all areas of history.
Check out the Graduate History Review online!