Custodial Services Care Award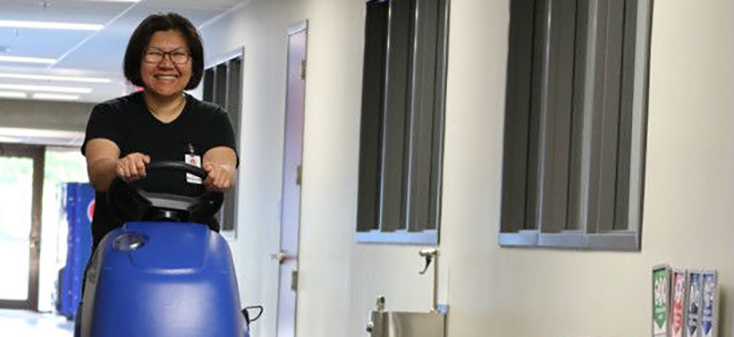 This award highlights our custodial staff — a team of university employees who operate 20 hours a day, seven days a week to clean and create extraordinary environments for UVic students, faculty, staff and visitors.    
Custodial Services receives many emails and comments about how well our custodians clean. We also hear about the many other ways custodians support our university community - profound stories about human interaction and connection. Simply stated, we hear about how they care.
In March, 2020 a selection of stories will be presented to the team in recognition for their positive contributions. One exceptional custodian will be presented with the Custodial Services Care Award.
Has a UVic custodian shown you they care? Tell us your story before February 21.
If you've interacted with a custodian who creates positive, meaningful relationships and supports your ability to succeed at UVic, nominate them before February 21 for the Custodial Services Care Award.
Submit your story (100-250 words) by email to custodialcares@uvic.ca or via campus mail to Custodial Services, Saunders Building.
All stories may be shared on the UVic website, Ring newspaper and other campus communications channels.
Greig Cosier's Legacy – link to Greig Cosier Custodian Memorial Scholarship