Teaching and research opportunities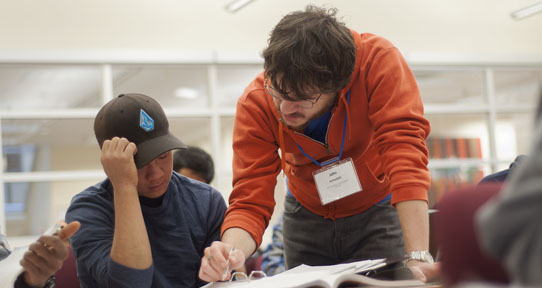 Teaching assistantships
The standard rate of pay for all Graduate Teaching Assistantships is $27.65 per hour, plus 4% vacation pay (as of September 1/21).
Research assistantships
Positions and rates are negotiated with individual researchers and there is no standard rate.
None this time. 
Co-op Opportunities
None at this time. 
Work Study program 
None at this time. 
(Note: The applicants must indicate that they are eligible and authorized to take part in the UVic Work Study program in order to apply (see https://www.uvic.ca/registrar/safa/work-study/index.php).
---
Sessional opportunities
---
ED-D 101 lab instructors
ED-D 101: Learning Strategies for University Success is a popular first year course that teaches students skills for success in university, including reading, note taking, studying, time management, and assignment work in their current undergraduate courses.
Students learn to apply theory to examine their own learning and experiment with new strategies for learning.
Dr. Allyson Hadwin often teaches ED-D 101, and EPLS graduate students teach the lab components.
If you've ever considered applying as an ED-D 101 lab instructor or your future career goals include teaching at the university level, considering talking to the department about becoming a ED-D 101 lab instructor. Contact us if you're interested.
---
Conducting research
Visit UVic Research and login with your NetLink ID to:
apply for funding opportunities
get a research agreement signed
apply for regulatory approval for your project
learn more about research at UVic (awards and honours, facts and figures, policies and procedures)