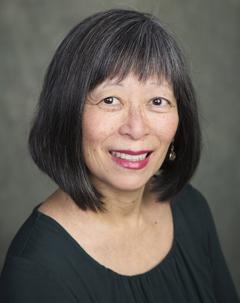 Counsellor
Counsellors
Status:

On leave
Contact:
Credentials:

BA (UVic), MA (UBC), Registered Clinical Counsellor (BCACC), Registered Marriage & Family Therapist, CAMFT approved supervisor
About
Namaste, my name is Wendy. I am a Victoria born Chinese Canadian, and a visitor on Coast Salish and Straight Salish territories for my whole life. My pronouns are she and her.
I've had the privilege of supporting and empowering our diverse UVic student population since 2003. My UVic undergrad is in Child and Youth Care (1978), and 17 years later I returned as a mature student to obtain my master's in counselling psychology (2000) from UBC.
Previously I worked with behavioral, theft, bullying, self-esteem, identity, adolescent and parenting issues. Since 2004, I have presented over 100 personal growth community presentations through the UVic Speakers Bureau.
I love personal growth reading, cooking, baking, gardening, visiting friends and family, nature walks, art appreciation, qigong, tai chi and spirituality.
"I believe the greatest gift I can conceive of having from anyone is to be seen by them, heard by them, to be understood and touched by them." – Virginia Satir
I look forward to meeting you and journeying together towards peace, harmony, joy and love.
Counselling approach
I practice Virginia Satir's Transformational Systemic Therapy, which is brief, humanistic, experiential and process oriented. It focuses on inner change and transformation.
I have expertise in helping people to better cope in their relationships with children, partners, friends, colleagues and their own parents. Unresolved and unfinished past events can negatively contribute to a person's ability to function.
I work with people to alleviate these negative impacts of past and current events. I help to integrate opposing conflictual parts and facilitate people to be more fully human and present within their own lives.
I am able to work on changing negative impacts without having to know every detail of your story or her/history. This can be such a relief if you are getting tired of re-telling your story, or if you feel shamed and humiliated from the details of your story.
I help to clear the negative energies that you carry from others. Yet if you have never told your story and have a need to share, I am able to be a witness to your story. I have found this therapeutic model to be very respectful, gentle and effective with clients.
Areas of interest or specialization
I offer counselling in many areas: depression, anxiety, anger, energy, grief, loss, divorce, separation, impacts of being bullied, identity, conflict, relationships, communication, family of origin issues, stress, fears, coping, suicide prevention, self-esteem, self-empowerment especially for victims, spiritual exploration, wellness, personal growth and future visioning.
I honour the need for balance within physical, emotional, mental and spiritual areas.
Group counselling
I offer the gaining social confidence group and the personal growth workshops (which are based in Satir's teachings).
I also co-facilitate a (non-denominational) grief and loss support group with Angela Wood (Baptist chaplain). 
See the events calendar for upcoming workshops and groups.