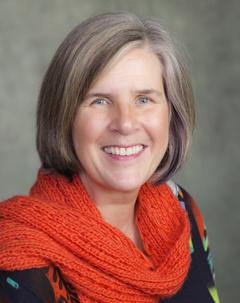 Counsellor
Counsellors
Status:

On leave
Contact:
Credentials:

BA (UVic), MEd (UVic), Registered Clinical Counsellor, Certified Somatic Experiencing Practitioner (SEP)
About
I have been a visitor on Coast and Strait Salish lands since 1985 when I moved here from Ontario. My pronouns are she and her. I have had the privilege of being a member of the UVic Counselling team since 2001.
Counselling approach
I am certified as a Somatic Experiencing Practitioner, which means that when appropriate I use body-oriented therapy to help you learn to self-regulate, and gain insight and new perspective.
My areas of interest include:
trauma healing
stress, anxiety, and relaxation techniques
depression relief
grief and loss
relationship challenges
sexual orientation/identity exploration
career and life planning strategies
health and wellness skills
academic learning strategies
I am a compassionate, objective and supportive listener. My positive attitude and client-centered and solution-focused approach creates a warm, caring, and open environment, and also a place of progress and healing.
I also facilitate groups and workshops on sexualized violence, relationship with self and others, healing through music and nature, and sleep, among others. Connecting with others who have had similar experiences and who may have similar questions can be powerful in helping us to heal and grow.