Dr. Zuomin Dong (Mechanical Engineering)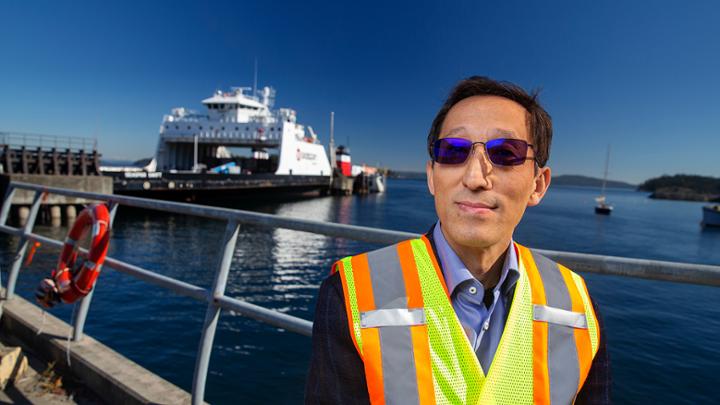 Going green with marine, and beyond
Dr. Zuomin Dong's research tackles green transportation challenges head-on. He leads a team that advances energy solutions for vehicular and marine transportation, including heavy-duty marine and mining applications.
The UVic Clean Transportation Technology Team improves hybrid-electric technologies for cleaner, lower-cost fuel alternatives. This helps the industry meet emission targets, reduces costs and protects the environment.
Dr. Dong is also the driving force behind UVic's Green Vehicle Research, Testing and Training Centre, a first in Western Canada. The Green Garage is a testing lab for researchers focused on improving energy technologies.
"Instead of purely academic research, we are working on commercially viable technologies for clean transportation through modelling, design and control optimization of electric, hybrid electric and fuel cell propulsion systems," says Dong. "The hope is that by finding ways to use our limited resources better and reduce our environmental impact, we will be creating a better world."
Environment, climate & energy research
UVic leads research on climate modelling, climate change mitigation and adaptation, the development of sustainable energy systems and the human dimensions of climate change.
Our researchers are working with governments, industry and community groups to foster clean growth—developing sustainable solutions and low carbon economic development to address the challenges posed by climate change. 
In the news
The University of Victoria Foundation announced today that as of September 30, it no longer has holdings of companies in its equity portfolio involved in the extraction and processing of coal, oil...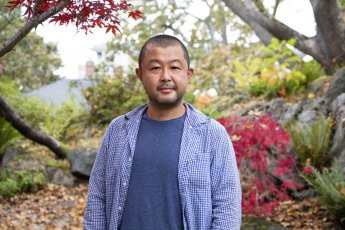 Takahiro Endo, the new Jarislowsky Japan Chair at UVic's Centre for Asia-Pacific Initiatives and Gustavson School of Business, delves into challenges and opportunities of mobilizing green finance.
See more stories about 
clean energy research at UVic
 on UVic News.
More research from UVic
View more vital impact stories on our 
YouTube channel