Hul'qumi'num Treaty Group's "Place Names Treaty Game"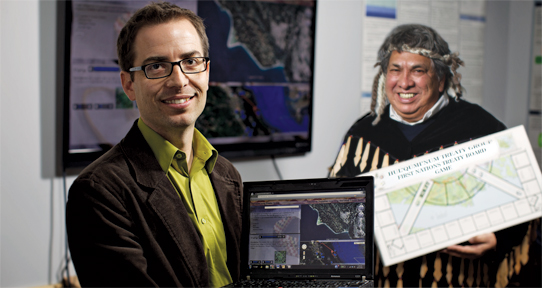 Our lab provided space to anthropology and computer science graduate students to develop the computer version of the Treaty Game for Hul'qumi'num Treaty Group.
The object of this web-based game is to have fun and learn a little about the British Columbia Treaty Process. The game begins by asking the player to correctly identify treaty terms. When answered correctly, the game will navigate to a new Hul'qumi'num location on the maps and provide the player with cultural and historical information, as well as audio, images and video.
The video game developed in 2011 became unstable after web standards changed, and by 2015 UVic had removed the game from its servers.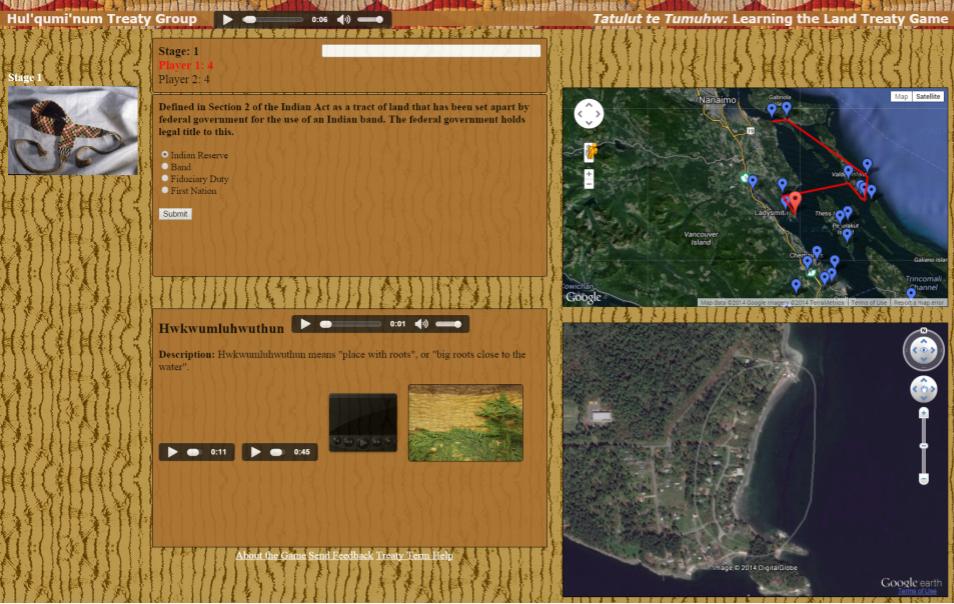 The story of the development of this innovative game was covered in UVic's Dec. 2011 issue of knowlEDGE (pdf).