Indigenous Mapping Icons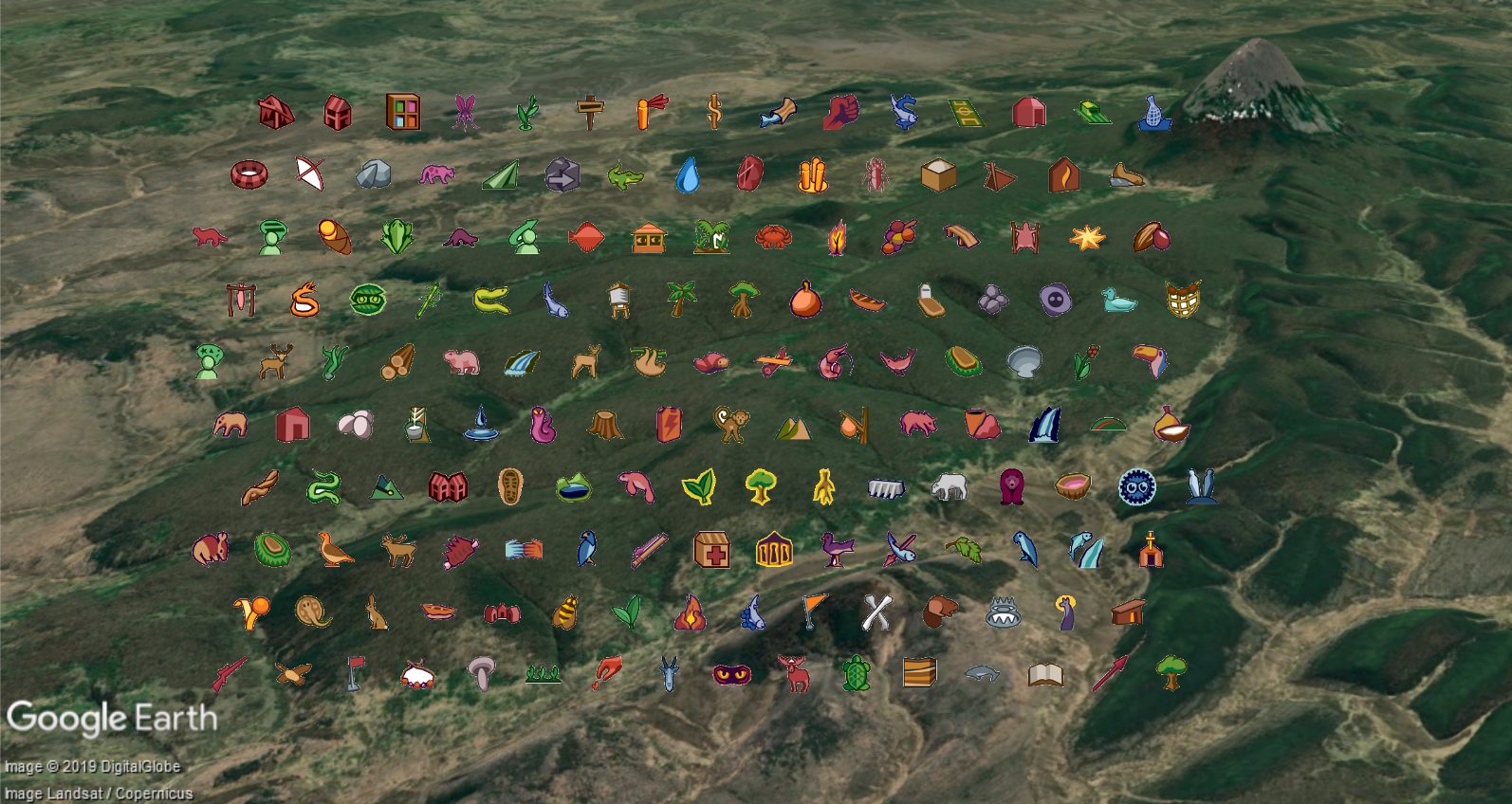 The Ethnographic Mapping Lab has developed a set of icons for mapping Indigenous land/marine use with Google's mapping tools (ie: Google Earth, Google MyMaps) or other applications that accept custom icons. 
These icons were designed by graphic artist James Gray to represent a range of activitites, resources and site types commonly associated with Indigenous mapping projects. The icon design is consistent with the overall style of the icon libraries in Google Earth and Google MyMaps, and are intended to be sufficiently generic for use by a broad range of communities and cultural contexts.  Icons are 64x64 Portable Network Graphic (.png) files with transparent backgrounds.
You may link directly to the URL for each icon you wish to use, or download the sets of icons in the colour schemes developed, including full colour, blue, green, purple, red and yellow.  We would appreciate an attribution to UVic's Ethnographic Mapping Lab (https://ethnographicmapping.uvic.ca) somewhere in your project when you use these icons. We have provided this work under a Creative Commons Attribution 4.0 International License.
Full Colour Icons Download

Resources
Markers
Cultural/Sacred Sites
Commercial/Industrial
Occupancy
Materials
Activities
Geographic Features