Resources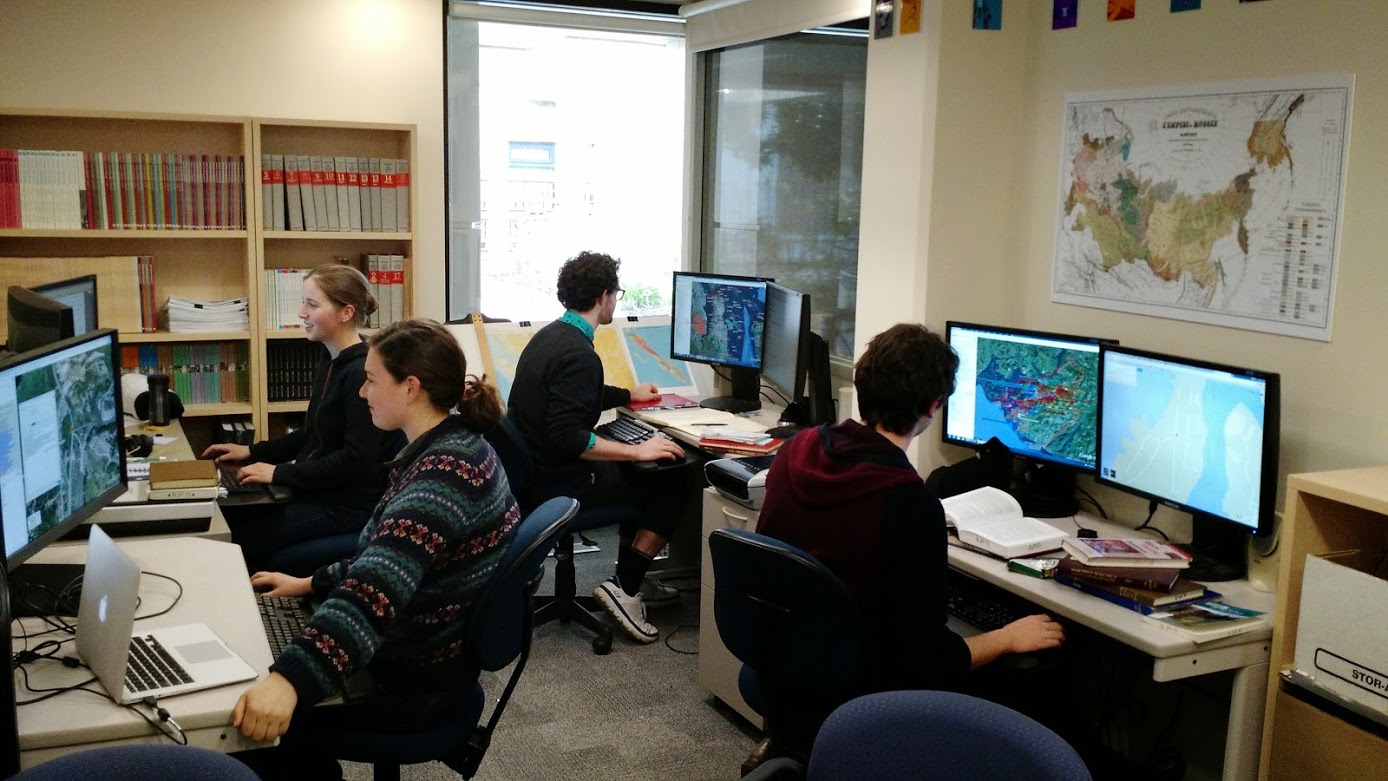 Computing
The lab has four Dell Optiplex 7040 3.4Ghz i7 quad core systems with fast m2 SATA drives and expansive dual 28"/24" monitor layouts. These machines are running Windows 10 and are installed with Google Earth Pro and QGIS.  To enable video editing and desktop publishing, the systems run Adobe Premiere Pro, Photshop, Illustrator, InDesign, Acrobat Pro, CorelDraw X6, and MS Office 2016. To support in qualitative data analysis, each system has NVivo 10, transcription pedals and transcribing software. 
Also available in the Lab are 3dConnexion mouse controllers (for Google Earth), Wacom drawing tablets, a webcam, Epson slide/photo scanner, and Fujitsu high-speed document scanner.
Essentail to accomplishing the work, there also a Verismo capsule espresso machine and a french press.
Field equipment
The lab is equipped with a class set of Garmin GPSMAP 62st and interviewing gear, which includes:
GoPro Hero 3+ and Zoom Q4 video cameras,
Zoom H1 audio recorders,
an Olympus LS-100 digital audio recorder and
Shure digital wireless lavalier mics.
The lab is also equipped with a field set of laminated topographic maps for southwest BC, and a collection of other topographic, nautical and historic maps of the Salish Sea region.