E.W.R. Steacie Award for Ian Manners
January 13, 2023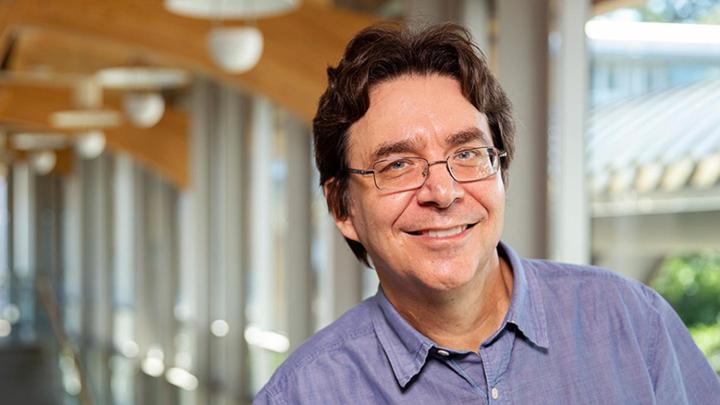 Ian Manners, professor of chemistry and Canada 150 Research Chair at the University of Victoria, has received the E.W.R. Steacie Award from the Chemical Institute of Canada. The award honours a scientist who has made a distinguished contribution to chemistry while working in Canada.
"I was delighted to win this award as it focuses on work performed in Canada," Manners says. "None of my work in the UK from 2006 - 2018 was included in the package, so my recent research at UVic since 2018 was clearly crucial to winning the award."
Manners is the recipient of many national and international awards including an Alfred P. Sloan Fellowship (US), the Steacie Prize (Canada), the Royal Society of Chemistry Award in Main Group Chemistry and the RSC's de Gennes Prize (UK), and a Humboldt Research Award (Germany). Most recently he received the Henry Marshall Tory Medal of the Royal Society of Canada (2021). He is an elected member of both the Canadian and the British national academies of science and also the European Academy of Science.  
"Ian has been a powerhouse of innovation and productivity since arriving at UVic and he has been an inspiring presence in the department," says Scott McIndoe, professor of chemistry and the nominator for this award. "His team has designed creative routes to intriguing new compounds and polymers, and assembled them on the nanoscale into materials with applications in liquid crystals, information storage, electronics and medicine. We're delighted to see his leadership in these areas being recognized with the E.W.R. Steacie Award."