Academic Support
When it comes to academics, you're never alone at UVic. There are many supports, services and staff members on campus to help you navigate processes and systems, learn new skills and reach your goals. Don't wait until you're struggling or falling behind--reach out proactively in order to stay ahead!  
Academic Advising | Centre for Accessible Learning | Computer Help Desk | Co-op & Career | Libraries | Office of the Ombudsperson
---
Academic Advising
Academic advisers help to ensure you are on track to complete your degree and meet your education and career goals. 
Academic advisers support you by:
Helping you choose courses
Working with you to develop personal academic plans to ensure graduation requirements are met
Discussing course load and academic concerns
Explaining and providing information related to academic processes, such as academic probation and concession
Providing resources and referrals for career, academic and personal support
Program Planning 
Have you decided on a field of study? Use a program-planning worksheet to help plan, select and schedule your courses. 
View worksheets
University Calendar
Familiarize yourself with important dates, university regulations, degree requirements and course information by reading the University Calendar. 
View calendar
---
Centre for Accessible Learning
The Centre for Accessible Learning (CAL) offers a variety of programs and services for students with disabilities and promotes educational equity and accessibility. If you encounter barriers to your academic work and have medical documentation, you may be able to register with CAL and request academic accommodations. Academic accommodation plans are developed in consultation with a CAL advisor. Individual Education Plans (IEPs) are not sufficient documentation and previous academic accommodations do not necessarily transfer to post-secondary education. 
The Learning Assistance Program is based in CAL. It offers fee-for-service tutors who can help with specific courses content, as well as learning strategists who can help you develop skills and strategies for academic success. Most students who are registered with CAL are eligible for funding programs that may cover these services. 
Who Registers With CAL?
Acquired Brain Injury
4%
ADHD
22%
Autism Spectrum
3%
Chronic Health Conditions
11%
Deaf or Hard of Hearing
2%
Learning Disability
15%
Mental Health
35%
Neurological
2%
Physical or Mobility
4%
Unsighted or Reduced Vision
2%
---
Computer Help Desk
The Computer Help Desk provides student support for all centralized IT services at UVic. We're here to help you get up and running with the UVic wifi network, UVic email, MyPage and Microsoft 365. 
The Help Desk aims to be your one-stop-shot for technology assistance during your time at UVic. Contact us if you're ever interested in:
For any other issues related to technology, contact us by email at helpdesk@uvic.ca or by phone at 250-721-7687. We're happy to help!
---
Co-op & Career
At UVic, learning extends beyond the classroom. Whether you know exactly what your dream job is or are still trying to figure it out, Co-op + Career can help you make it happen. 
What is co-op?
What if you could take what you love learning in class and try it out in the real world before you graduate? Co-op, also know as co-operative education, helps you gain paid, real-world experience while you're still a student.
Try out different career options
Gain relevant work experience- 75% of UVic co-op students receive a job offer by the time they graduate
Build on your strengths and learn to describe them to employers
Grow a network of contacts and references
Earn up to $47,000 over the course of your degree
What about career support?
You don't need to be a co-op student to get career support at UVic. Career Services offers workshops, programs and one-on-one support to help you: 
Identify your interests and explore career options
Develop successful job search strategies
Create strong résumés and cover letters
Practice interview and networking skills
Prepare graduate school applications
Looking for work?
You can find job postings, sign up for workshops, schedule appointments with a career educator and more through our Co-op and Career portal. 
---
Library
UVic's on-campus libraries
 are more than a place to find books. They are a great place to study, whether you're with friends or looking for a quiet corner, to find books, journals and research assistance for your paper or project and to find resources for your academic success. UVic has two different libraries: the William C. Mearns Centre for Learning – McPherson Library and the Diana M. Priestly Law Library, as well as a number of online resources. 
Personal Librarian Program
During your first year as an undergraduate student, you'll be assigned a personal librarian, who will connect with you to help you find library resources for your assignments and essays. You should receive an introductory email from your personal librarian before the end of September.
Learning Commons
The C. W. Lui Learning Commons, located on the main floor of the Mearns Centre for Learning – McPherson Library, provides a number of academic support services in one location. These services include:
Academic advising
Academic help for international students
Academic writing support
Career services
Library technical help
Math and statistics help
Music and media resources
Physics help
Research help
Study strategies coaching
---
Office of the Ombudsperson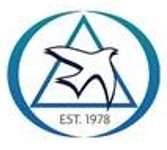 The Office of the Ombudsperson is an independent and impartial resource for fairness, often acting as a bridge between students and the university. Students consult the ombudsperson on a range of academic, administrative and student life questions. Consultations are confidential.
The Ombudsperson at UVic can help you:
Resolve problems constructively and fairly,
Understand your rights and responsibilities, and
Clarify and navigate policies, procedures and appeal processes.