Campus life
At UVic, there is so much to explore and experience outside the classroom. From attending orientation, to participating in clubs and course unions, to hanging out with your friends in the cafeteria, there are always opportunities to get involved and have some fun. And if you ever need support, we're here for you, every step of the way. 

Welcome Centre | Orientation | University of Victoria Students' Society (UVSS) | Office of Student Life | Indigenous Academic and Community Engagement | International Student Services

---
Welcome Centre
If you have a question or need assistance, the Welcome Centre is a great first point of contact.
Located on the first floor of the University Centre, the Welcome Centre can provide:
Answers to your questions
Directions to campus and Victoria locations
Campus maps
Referrals to campus services
Quiet study space
No matter the reason for your visit, you'll always be welcomed by our friendly staff! 
---
Orientation
UVic Orientation works to provide you with programs, resources and supports to help you feel welcome at UVic and successfully transition into your life as a university student. Programs include:
New Student Welcome: UVic's main orientation program for all new to UVic students, this day-long program will introduce you to campus, your faculty, academic expectations, support services and your fellow students.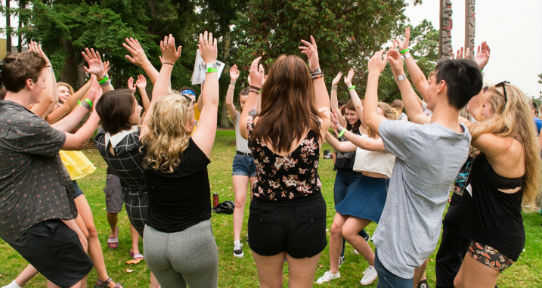 New Student Handbook: An online resource for new to UVic students that provides an overview of support services and programs at UVic, as well as information about how to thrive in the classroom and the many opportunities to get involved outside the classroom.
Pre-Arrival Program: An online orientation program that will introduce you to what to expect at UVic, what supports and services are available, and key strategies for university success. All undergraduate students are encouraged to complete the program before the first day of classes.
---
University of Victoria Students' Society (UVSS)
The University of Victoria Students' Society (UVSS) is a non-profit organization run by students, for students that provides key services and events. The UVSS also represents undergraduate students to university administration and external stakeholders on issues such as affordable post-secondary education, accessibility, sustainability, public transit, affordable housing, sexualized violence and mental health.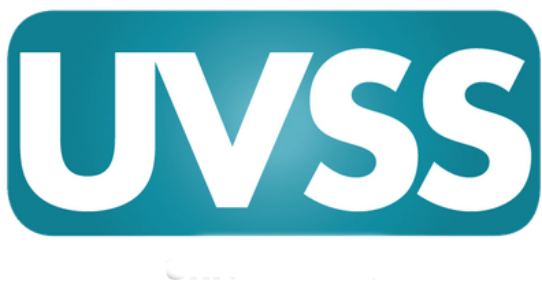 The UVSS also operates a wide array of services and businesses out of the Student Union Building (SUB), including:
Additionally, the UVSS hosts private businesses in the SUB, including a dental office, pharmacy, post office (located in the pharmacy), hair studio, travel agency, and a holistic health centre (chiropractor, massage therapist, naturopath). There is also tons of study space available in the SUB!
Clubs and Course Unions. The UVSS provides funding for over 200 clubs on campus focusing on different recreational, environmental, cultural, political and religious interests, as well as over 40 different course unions that represent UVic's academic departments. Clubs and course unions are free to join and are open to all students.
UVSS Advocacy Groups
There are five different advocacy groups that operate under the UVSS:
---
Office of Student Life
The Office of Student Life (OSL) works to enhance safety and inclusivity amongst UVic's campus community, as well as support the full development of students during their time at UVic. Through unique and dynamic programming and initiatives, the OSL provides opportunities for meaningful engagement in extra-curricular spaces, supporting the capacity of all students to establish belonging and connection, and engage in holistic learning and growth.
The OSL offers a range of opportunities for students to get involved. Through various programs and initiatives, students can connect with like-minded peers and build community, gain professional experience, develop leadership skills, create and implement a community project, and/or improve the university experience for others on campus:
New student engagement and transition to university life
Student mental health and wellness education
Sexualized violence awareness and prevention
Student leadership
Student life grant and anti-racism supplement
Student Conduct
As part of the university community, you are responsible for your personal conduct as it affects other community members and the university's activities and property. All students are required to comply with university academic and non-academic policies and have an obligation to act in a respectful, safe and responsible manner.
Examples of non-academic student misconduct include, but are not limited to, any of the following behaviours occurring on university property or in connection to an off-campus university activity:
highly disruptive behaviour
theft or vandalism
health and safety risks
verbal or written threats
illegal or high-risk drug or alcohol use
physical violence
The university recognizes its responsibility to take measures to prevent non-academic misconduct within the university community and to diligently investigate allegations of non-academic misconduct. The Office of Student Life works to help resolve non-academic student conduct concerns. Learn more about conduct expectations for students.
---
Indigenous Academic & Community Engagement
The Office of Indigenous Academic and Community Engagement (IACE) works to support the success of Indigenous students at UVic by providing cultural and academic programming, including Elders in Residence, talking circles, tutoring, academic advising and counselling, as well as experiential learning opportunities, financial aid and mentorship opportunities.
IACE also manages the First Peoples House (FPH), a home-away-from-home for Indigenous students that is located at the heart of campus. The First Peoples House is a social, cultural and academic centre for Indigenous students and serves as a safe and welcoming place that encourages the building of community.
LE,NO
N

ET
LE,NONET delivers several programs designed to welcome and support Indigenous students at UVic, including:
Peer mentorship: The Campus Cousins program connects upper-year Indigenous students with new Indigenous students for fun social and cultural events. 
Financial support: LE,NO

N

ET bursaries are awarded twice per year and provide direct financial aid to Indigenous students. Emergency bursaries are also available.
Academic programs: The Community Internship Program offers students an opportunity to work with a Indigenous communities or organizations, while the Research Apprenticeship Program provides students with placements that focus on Indigenous research. 
---
International Student Services
UVic welcomes over 4000 international students from more than 100 countries around the world. International Student Services (ISS) is a centralized resource providing international services, information and supports for students. 
International Student Advising
The International Student Advising team can help support you with your Canadian immigration documents, work authorization, health insurance and settlement questions. To help you navigate your life as an international student at UVic, visit the Living in Canada webpages for valuable information. 
Student Exchange Program
International exchange programs give you the opportunity to develop unique personal, professional and intercultural competencies. Participate in our exchange program and complete courses that count towards your degree at one of 70 partner universities in over 23 countries. This is a great chance to study abroad for a term or two and engage in a global experience.
UVic Global Community
The UVic Global Community provides opportunities and creates space for international and domestic students to share perspectives, celebrate diversity, foster intercultural connections and cultivate an inclusive and globally minded campus. The UVic Global Community includes:
Self-isolation program
The self-isolation program (SIP) provides resources, support and information for students planning to travel to Canada and before, during and after their mandatory self-isolation.