Research chairs
Lansdowne Chair in Law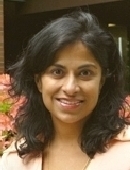 Maneesha Deckha joined the Faculty of Law as an Assistant Professor in 2002 after practising at the Ministry of the Attorney General in Toronto and attending Columbia University, where she completed an LLM thesis on gender and cultural equality in criminal law. In addition to her appointmentat the University of Victoria, she has held the Fulbright Visiting Chair in Law and Society at New York University, has been appointed as a Scholar-in-Residence at Seattle University School of Law, and has worked as a Visiting Scholar at the Hastings Institute for Bioethics.
---
Law Foundation Chair of Indigenous Justice and Governance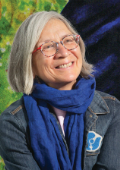 Val Napoleon was appointed Law Foundation Chair of Indigenous Justice and Governance at the Faculty of Law, University of Victoria on January 1, 2012. She is from north east British Columbia (Treaty 8) and a member of Saulteau First Nation. She is also an adopted member of the Gitanyow (Gitksan) House of Luuxhon, Ganada (Frog) Clan.
Val's current research focuses on indigenous legal traditions, indigenous legal theory, indigenous feminism, citizenship, self-determination, and governance. Several of her major initiatives include the JID (joint JD and indigenous law degree) program and establishing an indigenous law clinic.
 
---
President's Chair in Law and Indigeneity in a Global Context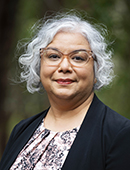 Pooja Parmar is an Associate Professor and President's Chair in Law and Indigeneity in a Global Context at UVic Faculty of Law. Dr. Parmar joined the Faculty of Law in 2015. She received a PhD in Law from UBC, and has previously taught at Carleton University, Osgoode Hall Law School, and UBC Faculty of Law. Prior to commencing graduate research, she practiced law in New Delhi for several years.
Her research focuses on the legal profession, ethical lawyering and Indigeneity. Much of Dr. Parmar's research is informed by her interest in legal pluralism and legal history, and by questions of legal epistemology in multi-juridical spaces. In her published research Dr. Parmar has examined aspects of human right to water, Indigeneity, oral history and Indigenous claims, lawyers as translators across legal worlds, intersections of law and colonialism, and land, law and development. 


---
Chair in Asia-Pacific Legal Relations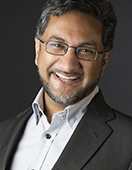 Victor V. Ramraj is the Chair in Asia-Pacific Legal Relations, jointly shared with the Centre for Asia-Pacific Initiatives (CAPI). His research on comparative constitutional law has been published in leading journals around the world, including Chicago-Kent Law Review, Hong Kong Law Journal, ICON: International Journal of Constitutional Law, Singapore Journal of Legal Studies, and Transnational Legal Theory, and his edited collections by Cambridge University Press, Oxford University Press, and Routledge.
His research interests include comparative constitutional and administrative law, transnational regulation, emergency powers, and the history of and regulatory challenges arising from state-company relationships in Asia. He is working on a research project examining how national legal orders respond to and interact with economic globalization and is the principal investigator on a multi-year Queen Elizabeth II Diamond Jubilee Scholarships - Advanced Scholars (QES-AS) funded research project, Regulating Globalization in South and Southeast Asia, with collaborators in Bhutan, Cambodia, India, Thailand, and Vietnam.