Nəc̓ əmaat kʷəns čeʔi | ĆȺNEUEL OL
Work together
Working together is part of our laws and philosophies; it's one of the four teachings that keep us grounded and guide what we do and how we do it.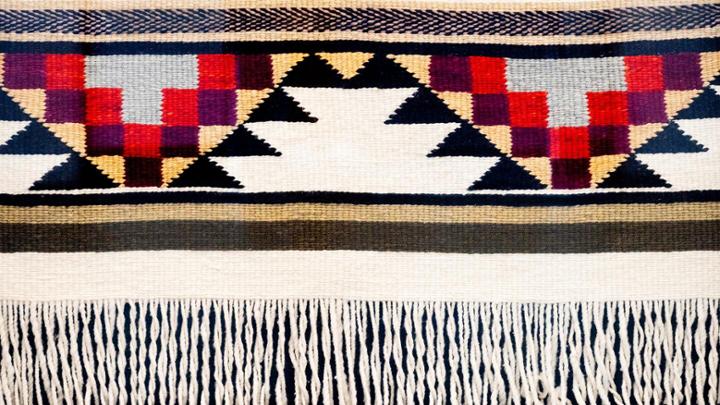 Helping to move each other forward
Grounded in sq̓él iʔsnəpənəq | TŦE SḴÁLS I, TŦE Ś X̱ENÁṈS | the laws and philosophies, UVic and the four teachings are connected like the warp and weft of weaving.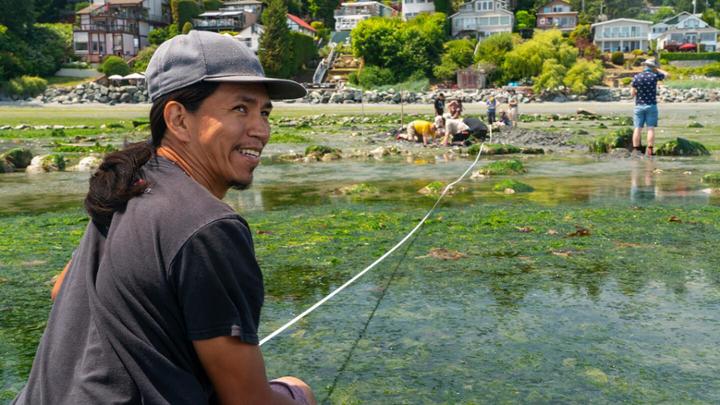 Remember our ancestors and birthright
Centred in W̱SÁNEĆ oral history and local knowledge of the ancient ȾEL¸IȽĆE village site, the UVic-Tsawout Archaeological Field School explores the spatial and temporal depth of Indigenous history in the area.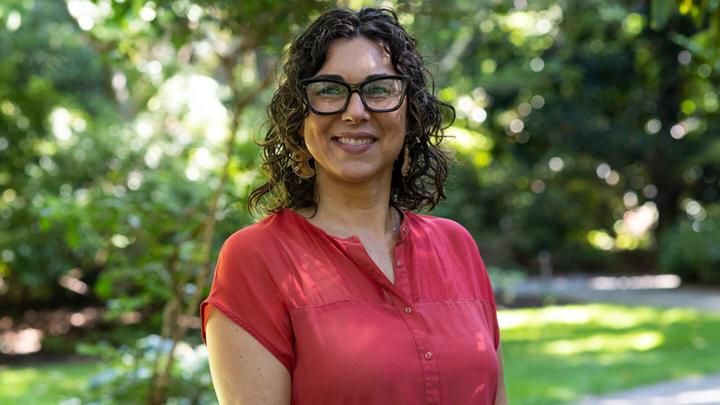 Working together for language revitalization
"Everything that's been built at UVic has been because of and with Indigenous community partners."
—Onowa McIvor, Professor in Indigenous Education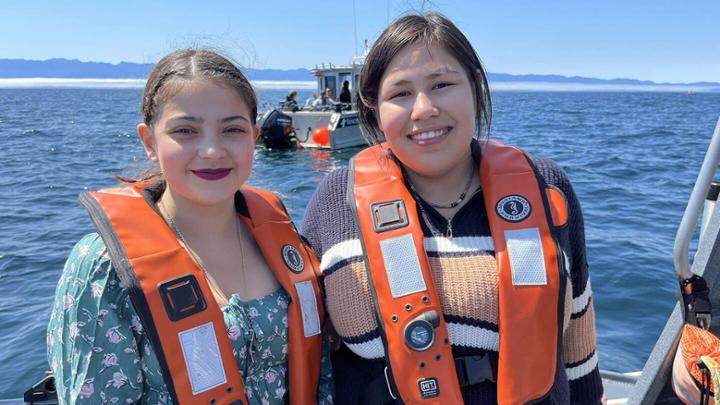 Inuit youth climate action summit
Inuit youth leaders from Tuktoyaktuk in the Northwest Territories chose UVic to discuss how Indigenous traditions can address climate change and empower youth voices.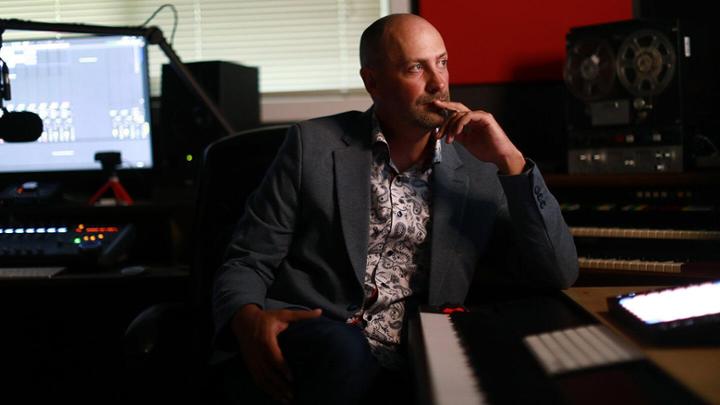 Bring in your good heart and mind
Taapwaywin: Talking about what we know and what we believe harnesses the power of podcasting to share Indigenous perspectives and hard truths about vital knowledge beyond the classroom.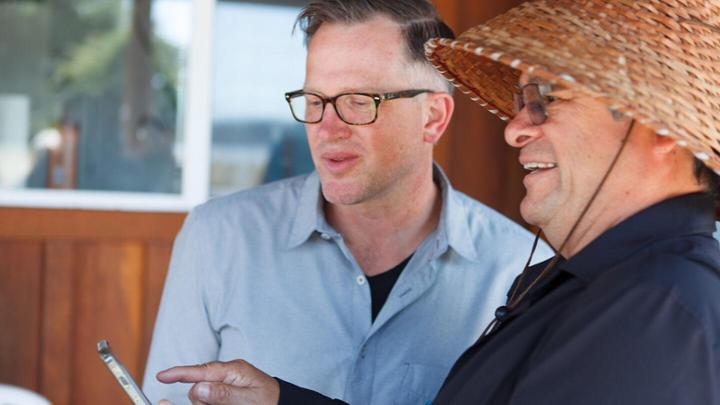 Be prepared for the work to come
A UVic-based research team is collaborating with Indigenous communities to develop a sustainability model that uses economic, environmental, cultural and community dimensions to assess development proposals on their lands. 
Co-create with us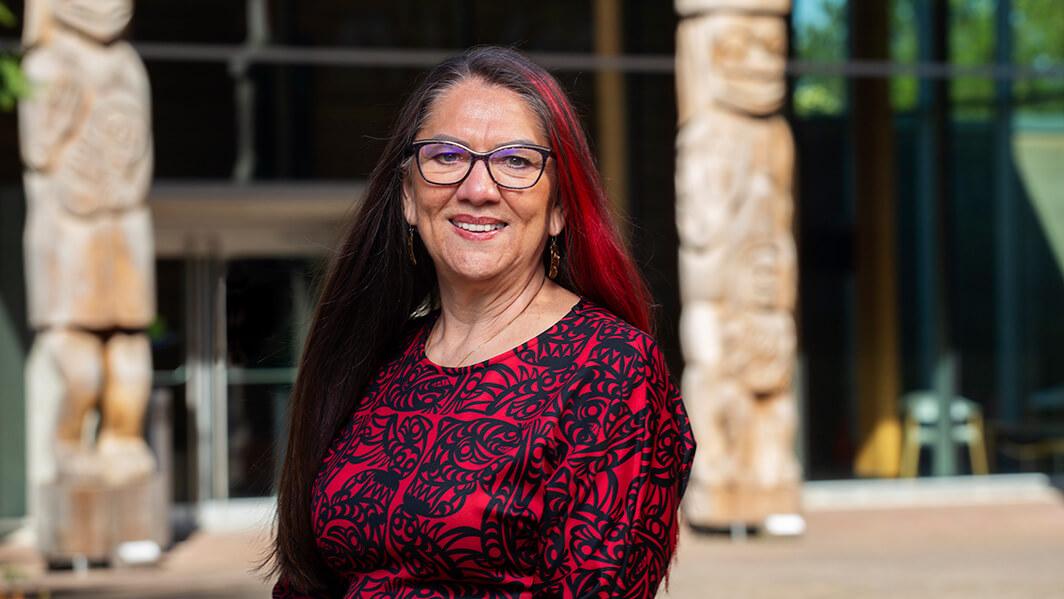 The Office of the Vice-President Indigenous was gifted a name, Etalew̓txʷ | ÁTOL ÁUTW, by J,SINTEN, Dr. John Elliott, which means the centre of respect for the rights of one another and all beings.
Explore programs
Wherever you're from, you'll soon feel at home at UVic. Choose from more than 100 undergraduate academic programs and 120 graduate programs, some of which emphasize Indigenous languages and cultures, health and social welfare, and governance and leadership.
Remembering, listening & respecting
National Indigenous Languages Day: March 31
Indigenous languages hold a wealth of knowledge and unique expression. Each language carries and represents a whole history, relationship to the land and distinct ways of thinking. They hold unique knowledge about living in the world, including traditions and ceremony.
For over 45 years, UVic has been a leader in supporting local and national Indigenous language revitalization efforts.
Red Dress Day: May 5
On this national day of awareness for Missing and Murdered Indigenous Women, Girls and Two-Spirit people, we wear red to honour our mothers, daughters, sisters, cousins, aunts, siblings and diversely gendered relatives.
At UVic, we work to create safe spaces through valuing Indigenous women and 2SQ people in everyday encounters, as well as supporting policies, Indigenous laws and the connection to language and culture.
National Indigenous History Month / Peoples Day: June 21
June is a time for all Canadians—Indigenous, non-Indigenous and newcomers—to reflect upon and learn the history, sacrifices, cultures, contributions and strength of First Nations, Inuit and Métis people. 
At UVic, we are taking steps to work together with Indigenous communities on this journey of decolonization, honouring their self-determination.
Orange Shirt Day: September 29