Student Volunteer Opportunities
The following organizations have opportunities for History students who are interested in volunteering.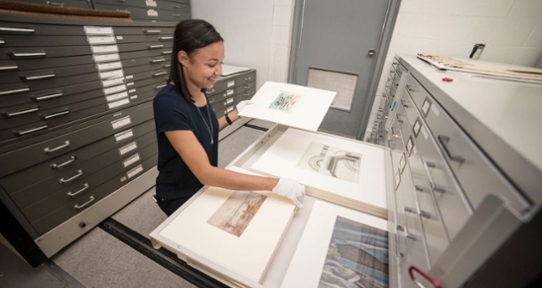 Please contact the organizations directly if you have questions or would like more information.
1921 Census Transcription
When the Census of Canada was taken in 1921 Oak Bay had a population of 4,150. The census records provide a wealth of information for family history research including name, age, occupation, religion, language, and birth place for each resident. 
Working from a digital image of the handwritten census return, volunteers will transcribe the entries into an Excel spreadsheet and assist with editing and coding the data.
Volunteer time commitment = 10+ hours
Flexible schedule, work can be completed in your own time from any location
Training will be provided
Contact Caroline Duncan at cduncan@oakbay.ca for information
Research Projects
Oak Bay Archives holds the official records of the municipality dating back to incorporation in 1906. Records include council minutes, building permits, assessment rolls, police logbooks, house plans, maps, and photographs that provide a local perspective on world events and social change in the 20th century.  We would be happy to work with students to develop a research project that would result in greater public access to our records through description, digitization, transcription, website design, etc.  Please contact Caroline Duncan at cduncan@oakbay.ca to discuss.
Special Events
Oak Bay Archives and Oak Bay Heritage participate in community events throughout the year to raise awareness of Oak Bay's history and to promote our resources and programs.  Events include local history talks in partnership with the Greater Victoria Public Library, heritage lecture series at Windsor Park Pavilion, school programs, and summer Night Markets. We always need volunteers to help organize events, install exhibits, and assist with educational programs.
Volunteer time commitment = 4+ hours
Various opportunities throughout the year
Contact Caroline Duncan at cduncan@oakbay.ca if you would like to receive notifications of special event opportunities
Contact Info
Oak Bay Archives
2167 Oak Bay Avenue
Victoria, British Columbia V8R 1G2
Tel: 250-598-3290
Email: cduncan@oakbay.ca
Web: https://www.oakbay.ca/our-community/archives
Follow us on Twitter @OakBayArchives
The Hallmark Heritage Society would welcome volunteers for any number of interesting tasks.
The hours are very flexible, with week-day or weekend times available to suit the society and the volunteer.
The volunteer site would be at the historic Craigflower Schoolhouse, 2755 Admirals Road, Victoria, BC
The tasks would include the transcription of newspaper articles of historic interest so that they may be added to our website. Research on the history of the Craigflower site and the history of the Greater Victoria area, and the architectural history of the buildings of Greater Victoria, such tasks as may be necessary for the ongoing maintenance of the Craigflower Schoolhouse, and library duties to our small book collection.
Volunteers can contact the office at office@hallmarkheritagesociety.ca or by message at 250-382-4755
Saanich Archives is looking for volunteers to help with our Saanich Remembers WW1 project. The project centers on the Saanich WWI Honour Roll which was started in 1916 but never completed. With the help of volunteer researchers we hope to create a complete list of Saanich WWI veterans and to find photographs and biographical information for each person. We'll preserve the collected information at Saanich Archives and share it on the project website. http://www.saanich.ca/EN/main/parks-recreation-culture/archives/saanich-remembers-wwi.html.
What's involved:
Research a name on the Saanich WWI Honour Roll
Write a short biography of the person for our website
Skills required: web research
Time commitment: about four hours
You can do the research on a home computer
For more information, visit the project website or contact Sonia Nicholson sonia.nicholson@saanich.ca.
The Maritime Museum of BC represents a rich and vast link to the province's legal and nautical roots. It is also home to three significant sailboats − Dorothy, Trekka and Tilikum − each with their own incredible story of adventure and enchantment. The Museum cares for more than 35,000 unique artifacts, in excess of 40,000 historical photographs and an internationally recognized chart collection. As well, the Museum delivers popular educational outreach programs geared to children and seniors featuring topics such as immigration, pirates and privateers, women at sea, and the fur trade.
Please contact us at info@mmbc.bc.ca if you are interested in volunteering with us.
Visitor Centre
We have positions open for volunteers to help with our ongoing weekly schedule throughout the year. Both weekday and weekend positions are available.
Museum knowledge and /or an interest in maritime history an asset, but not essential.
Outgoing visitor service skills an asset – ability to meet and greet visitors, give a general interpretation about the museum and answer questions about programs and events.
Good telephone manner – answer telephone and direct calls.
Operate a cash register and point of sale experience.
Training is provided.
Public Educator
The Maritime Museum of BC is committed to ensuring its artifact collection continues to be accessible to our community, schools and public through outreach programming. We are looking for volunteers with a background in research and public speaking to develop and deliver historical presentations using our artifact collection.
This is a great opportunity to get involved with community, to do fascinating research, learn and share our maritime history and current events, and meet inspiring people.
Applicants should be aware of the time commitment for the development process and availability for scheduled program. Development may vary depending on the level of research required. Program delivery is typically scheduled in blocks of 3 hours.
Our library, archives and collections would be accessible for research purposes and staff will provide direction and support.
Craft Workshops
Volunteer openings to facilitate maritime related craft workshops, on Saturdays, for kids and adults , 1.5 for class, 2 hours for volunteer. Previous workshops include:
Nautical Knot Tying Workshop – mariners knots, knots for kids, seasonal wreath workshops
Sea Glass Jewelry Workshop
Shell and Driftwood Mobiles
Craigdarroch Castle is a definitively Victorian experience. It is a shining example of a "bonanza castle" — massive houses built for entrepreneurs who became wealthy during the industrial age. In this case, the industrialist was Robert Dunsmuir, a Scottish immigrant who made his fortune from Vancouver Island coal.
This legendary Victorian mansion, built between 1887 and 1890 on a hill overlooking the City of Victoria, announced to the world that Robert Dunsmuir was the richest and most important man in Western Canada.
He died in 1889, leaving his entire estate to his wife Joan, who lived in the Castle until her death in 1908.
The immense fortune of the Dunsmuir family is reflected in the four floors of exquisite stained glass windows, intricate woodwork and fabulous Victorian-era furnishings.
We have three volunteer positions available: docent (ie/ informal tour guide), admissions cashier, and gift shop worker.
We normally ask that volunteers commit 100 hours to us as a minimum- these comes in the form of a 4 hour shift once per week- either a morning or afternoon, always on the same day each week.
Please contact the Operations and Development Manager, Kate Humble at khumble@thecastle.ca and submit the application form. Or you can call her at 250-592-5323 ex.32 for more information.
We would be most happy to have history students who would be interested in any number of areas at Point Ellice House. 
One, as a Tour Guide, to tell the story of the O'Reillys who lived in the house for over 100 years in three generations. 
Another is a High Tea Assistant to the Visitor Centre Coordinator, serving Teas to our visitors. 
We particularly need help for the Christmas Season when we will be open 4 days a week, an increase from our regular 2 days of opening at present.  Another area would be doing research into the various artifacts in the collection or organizing written material used for our tours.  These students, of course, would have to be able to communicate with our visitors to the house and grounds. 
Due to responsibility, safety and liability the applicant/s should be over 19 years of age.
If you would like to join our team contact Shirley at:
email: sap38@shaw.ca; phone: (250) 382-9081
www.pointellicehouse.ca
Point Ellice House is at 2616 Pleasant St, Victoria BC
If you would like your organization added to this list please contact Consuela Covrig at clio@uvic.ca.