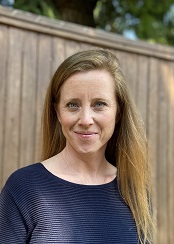 Position
Postdoc 2022
History
Contact
Office: Cle D211
Credentials
Area of expertise
History of education (curriculum & pedagogy; Catholic education); history of Indigenous-Settler relations; history of women religious; history education
Bio
Katie Gemmell is a SSHRC postdoctoral fellow and historian of education with a particular interest in the history of curriculum and pedagogy in Catholic schools. She completed her PhD at the University of British Columbia in 2021. Her research has examined the reception and implementation of progressive education in Catholic schools in British Columbia in the twentieth century and the transformation of Catholic education during the long 1960s. Gemmell's research encompasses the history of women and men religious, the history of Indigenous-Settler relations, and the history of government funding for independent schools in British Columbia. Her current research focusses on Catholic education for Indigenous children in the integrated education period after the Second World War.
Gemmell has also worked on the history of free textbooks in Canada and contributed to research on history education in Canada for Thinking Historically for Canada's Future and The History Education Network/Histoire et éducation en réseau (THEN/HiER).
From 2016–2021, Gemmell was managing editor of Historical Studies in Education/Revue d'histoire de l'éducation. She is currently the secretary/treasurer for the Canadian History of Education Association/Association canadienne d'histoire de l'éducation.
Selected Publications
K. M. Gemmell. "'Living a Philosophical Contradiction?': Progressive Education in the Archdiocese of Vancouver's Catholic Schools, 1936-1960." History of Education Quarterly 59, no.3 (August 2019): 351-78.
Penney Clark, K. M. Gemmell, and Mona Gleason. "Historical Studies in Education/Revue d'histoire de l'éducation: A Journal's Journey from Past to Present." Scholarly and Research Communication 9, no.1 (2018): 1-11.
Penney Clark and K. M. Gemmell. "'The school book question is a farce': Free Textbook Provision in Nova Scotia, 1864-1944." Acadiensis XLVI, no.2 (Summer/Autumn 2017): 59-87.