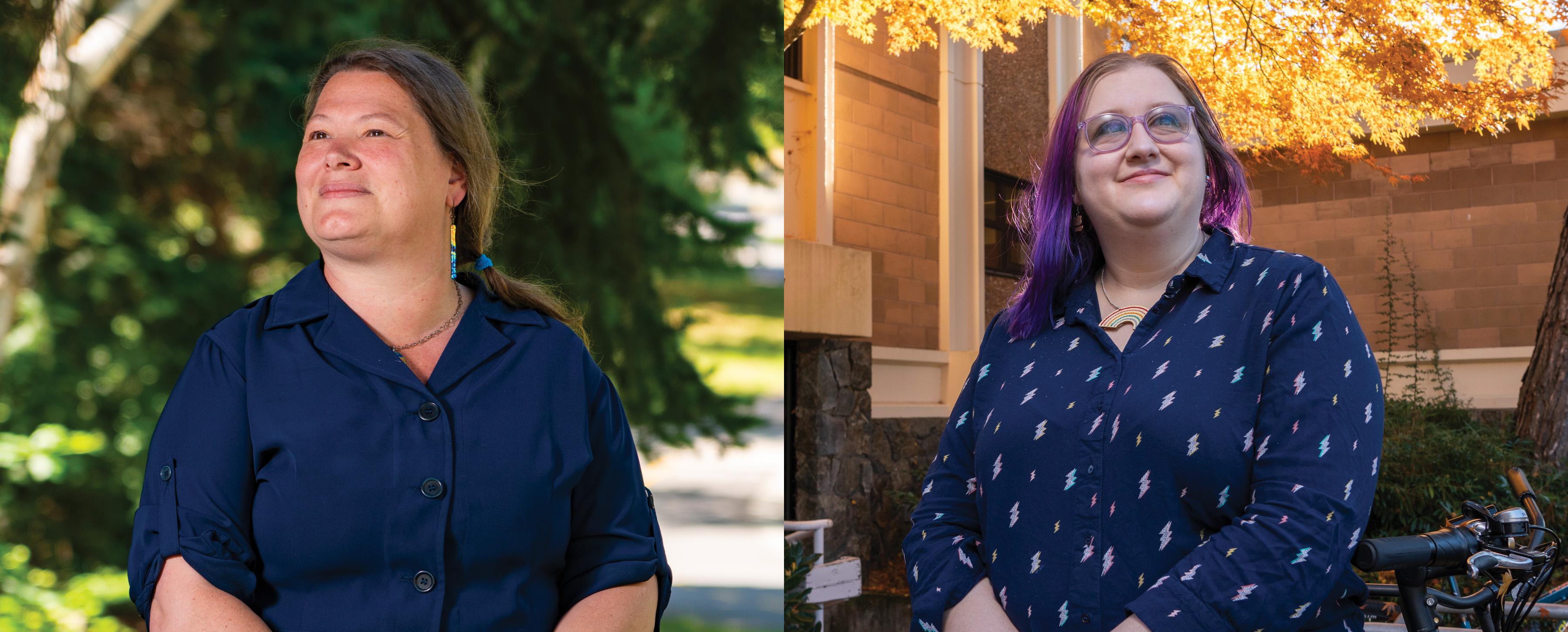 Cara Segger's passion for accessibility had a rough start: a bumping bus ride that jolted every bone in her injured neck, to and from school throughout her undergrad and graduate degrees. "My main concern back then was masking," says the project manager in University Systems. "Trying to arrange my life so it didn't affect my education or opportunities."
When Segger discovered the internet in 1999, everything changed. "When I found this magical portal into digital space, my disabilities didn't exist anymore," she recalls. "There were no activities that I needed to do that I couldn't do." She began to notice other people who struggled with barriers online, and looked for ways to remove those barriers. Thus began her journey into digital accessibility.
Segger now sits on UVic's Accessibility Committee, helping to reshape the university experience to be inclusive for everyone. She spearheaded Digital Accessibility Champions last year—a Microsoft Office Teams channel where people can share ways to improve accessibility across campus. "People across all staff, across every silo, are using it," Segger says.
PhD student Hannah Brown also sits on the Accessibility Committee, and over time has shaped the Society for Students with a Disability into a powerful advocacy force at UVic. A gifted speaker, connector and advocate, Brown works to raise the voice of people with barriers to access—including international students and people with caring commitments—connecting disparate groups for important conversations. "Lots of people are doing lots of great work across campus, but they don't necessarily know what other people are doing," they say.
You don't have to launch a campaign to make an impact, though. Small shifts often lead to big improvements. "I don't know the answers for building a bus that doesn't shake people with spinal trauma around," Segger says. "But I sure do know how to put alt text on an image, use plain language, and create some white space around things."