Bicycle Loan Program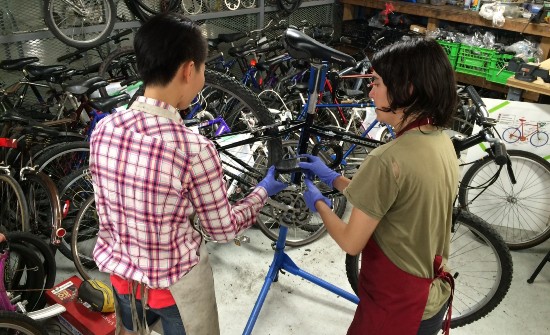 UVic's bike loan program – BikeHub - is a bike-share program where volunteer mechanics give new life and use to old bikes. The BikeHub loans out refurbished used bikes to the UVic community at a reasonable price. The BikeHub program diverts waste from the landfill, promotes community health and takes action on climate change.  
Location and hours
The BikeHub is opening soon (this summer)! Stay tuned for announcements and webpage updates on the opening date, hours of operation, program details and ways to get involved.
The BikeHub is located in the Campus Bike Centre (CBC) in the lower level of the Jamie Cassels Centre. For increased security purposes, the CBC closes between 11 p.m. and 7 a.m. daily. 
Contact information