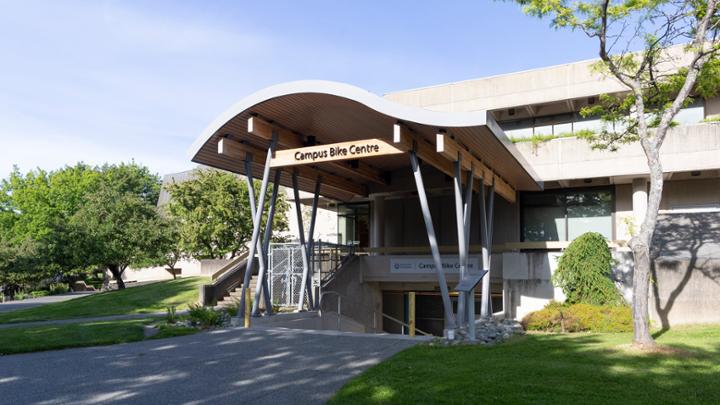 The Campus Bike Centre is the hub for all things cycling on campus. The centre contains bike parking and storage, self service stations, and the SPOKES bicycle loan program.
CBC is located beneath University Centre (UVC). You can find its entrance on the west side of the building, facing the David Strong (DSB) and Business and Economics (BEC) buildings.
History
The Campus Bike Centre opened in 2013 as a way to encourage cycling as a campus transportation option.