Rates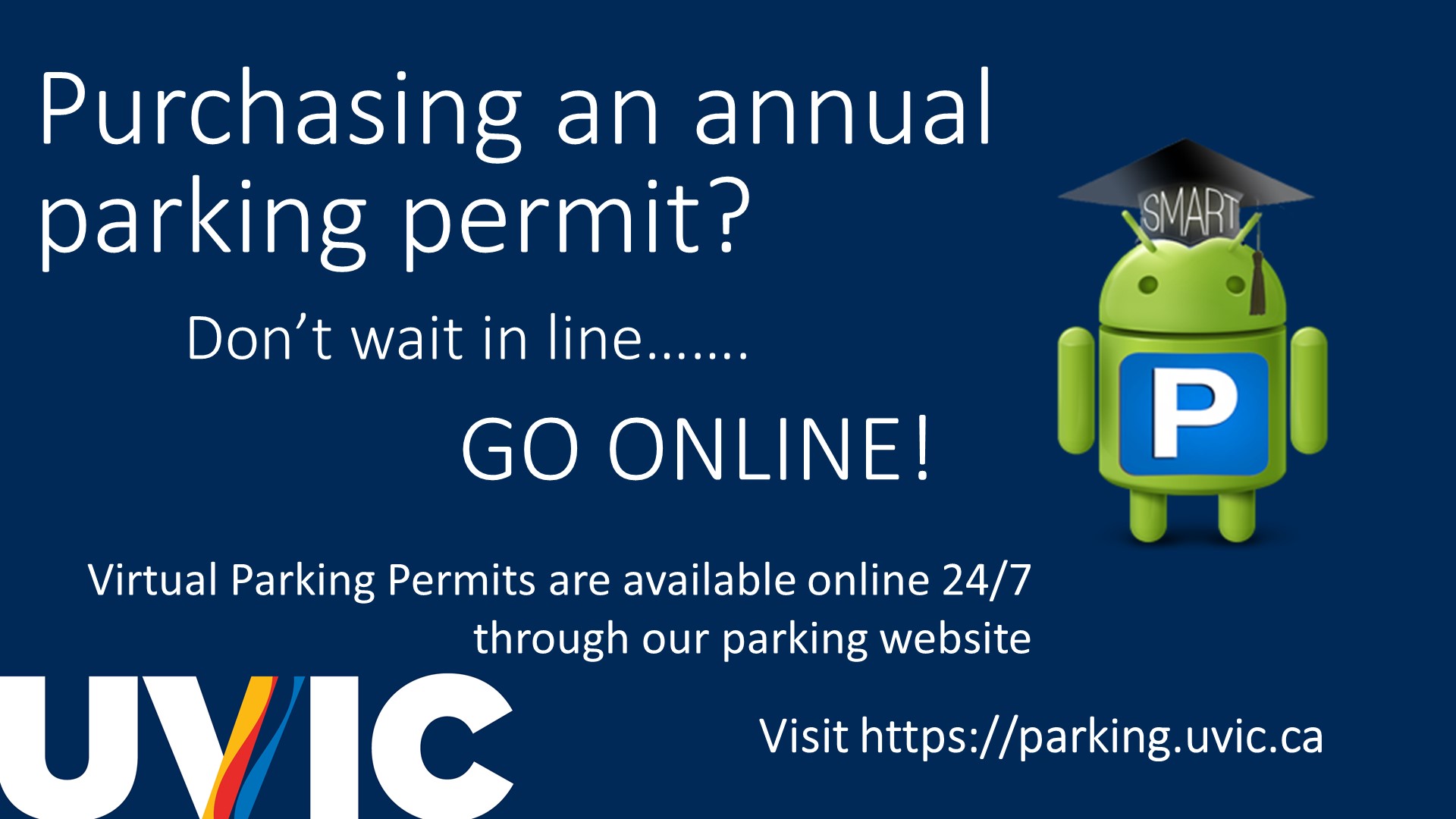 Daily and hourly parking permits are available from any parking dispenser.  These dispensers accept Canadian quarters, $1 coins, $2 coins, Visa and Mastercard
Parking meters are available in most lots to facilitate short term visitor parking. They accept Canadian quarters, $1 coins and $2 coins. They vary in length from 1 hour to 2 hours.
Pay parking is in effect on the Gordon Head Campus Monday through Saturday 24 hours a day. There is no charge for parking on Sunday or on recognized British Columbia statutory holidays.  On days where the University is closed, such as the holiday closure or in observance following a statutory holiday, pay parking is in effect.
For a full list of parking rates:  Click here
Note: Annual permits rates are based on a September to August permit year.
Outside Ring Road
$1.50 per hour or portion
$8.00 daily maximum until 11:59 pm
$3.00 evening maximum from 6:00 pm - 11:59 pm
$3.00 maximum  for Saturday
$32.00 weekly permit valid 7 days from date and time of purchase
$2.00 per hour - short term meter parking
Inside Ring Road
$3.00 per hour or portion
$15.00 daily maximum
$3.00 per hour - short term meter parking
$3.00 evening maximum from 6:00 pm - 11:59 pm
$3.00 maximum  for Saturday