Parking and transportation services
Refunds on Annual Permits: Annual permits are not refundable beyond four months from the date of purchase. These permits are priced at a 73% discount when compared to the cost of daily parking ($9.00 per day). Questions about parking permits and refunds can be directed to Patrick Seward parkingmgr@uvic.ca.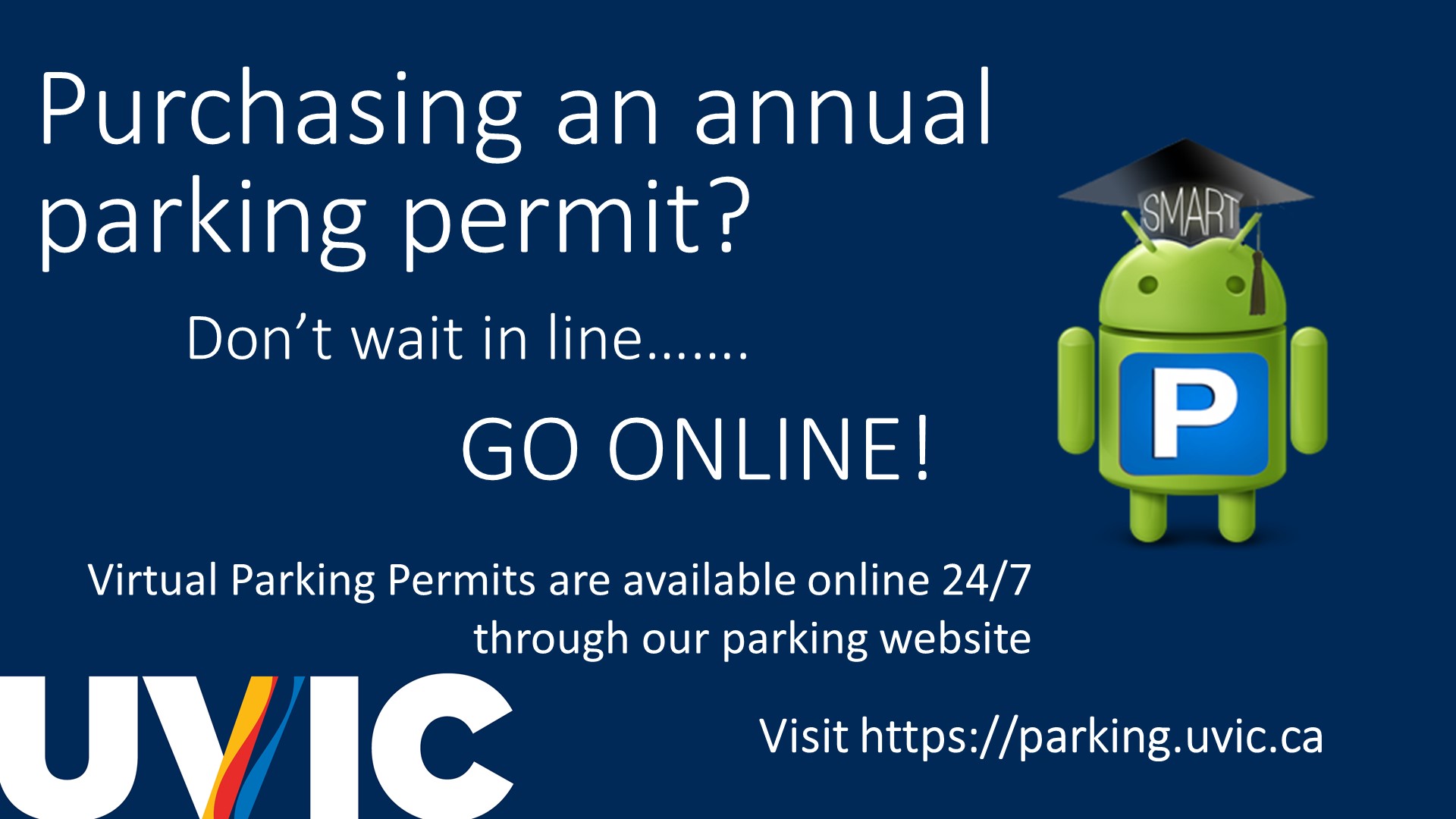 Parking at The University of Victoria is done by way of virtual permits, whether purchasing online or at one of the parking dispensers, you do not require a physical permit. Your licence plate is your permit and you will be required to input it when you arrive to park.
Rates and permits
All motor vehicles parked on the Gordon Head Campus must display a valid parking permit Monday to Saturday, 24 hours a day.
Visitor parking
Visitors to campus may park at a short term meter or use one of the many permit dispensers located in parking lots around campus. Please note that in order to park inside Ring Road, you must have either a reserved permit or use one of the dispensers in Lot B, C or the University Center Parkade.
More information
Whether you are a first time visitor, or have been on campus for awhile, please familiarize yourself with parking and transportation options on campus prior to your arrival.