CAPI Profiles: Asian Heritage Month
---
Asian Heritage Month is an opportunity for all Canadians to learn more about the many achievements and contributions of Canadians of Asian descent who, throughout our history, have done so much to make Canada the amazing country we share today.
The theme for Asian Heritage Month 2021, "Recognition, Resilience, and Resolve", embodies the myriad of sentiments that peoples of Asian descent in Canada have experienced and honours their contributions and their diverse stories which are rooted in resilience and perseverance. It is also a call to action for all Canadians to come together to combat all forms of anti-Asian racism and discrimination.
As CAPI's little contribution to Asian Heritage Month, we feature some of the diverse people who contribute to our vibrant community of Asian scholarship.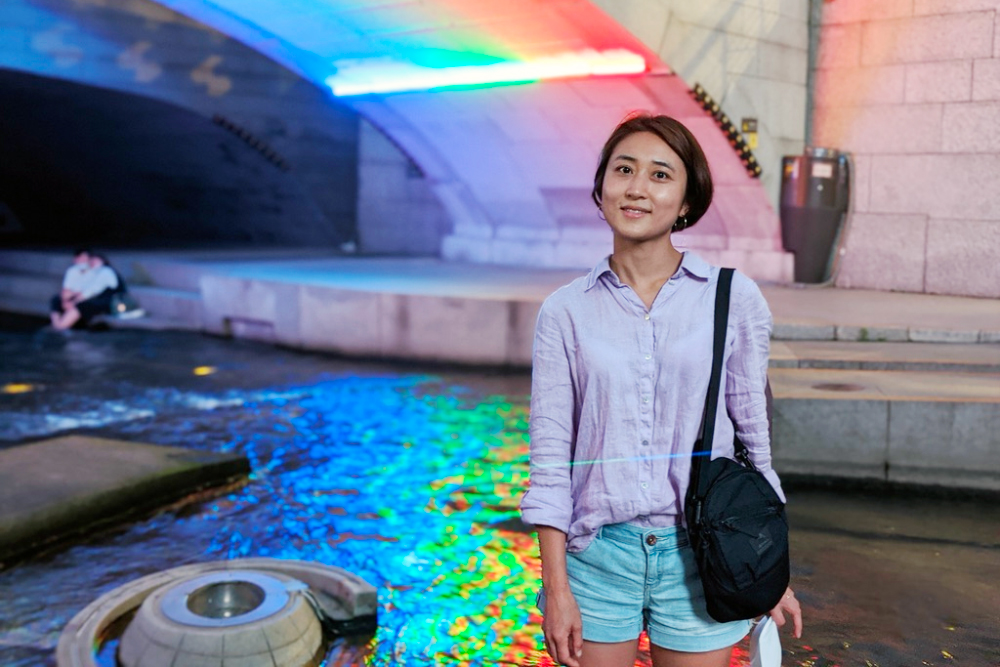 Photo: Samuel Ahn
I am an Assistant Professor of Pacific and Asian Studies at the University of Victoria. I was born and raised in Seoul, South Korea, and moved to the United States to pursue graduate studies in 2011. I completed my PhD in History from Cornell University in 2017 and served as a postdoctoral fellow at the UCLA Terasaki Center for Japanese Studies in 2017-18. In 2018, I moved to Canada to begin a new journey as an Assistant Professor at UVic. My research interests include modern Japanese history, transnational discourses of population and reproduction, and Japanese feminism and feminist theories on motherhood.
To be perfectly honest, the notion and the history of Asian Heritage Month were quite foreign to me until recently. As someone who grew up in Korea, "Asian Heritage" left me with more questions than answers: Do I belong to "Asians" whose history, narratives, and presence are celebrated across North America? What is my relationship – as a new immigrant in North America – with what has been categorized as "Asian Americans and Pacific Islanders" (AAPI)? What experiences of AAPI do I resonate with? Yet, the rise in anti-Asian hate crimes since the start of the pandemic made me dismantle ontological boundaries between insiders and outsiders – I myself might have stuck with – and rearticulate the question of Asian identity into a political tool to fight against stereotypes and discrimination, to acknowledge and represent diverse experiences and narratives of Asians, and to ultimately decolonize North America (which is radically different from the "inclusion" of the Asian population). Asian Heritage Month is no longer foreign to me but an inspiration to pursue genuine diversity.
I admire two Asian-Canadian female film directors, Tiffany Hsiung and Min Sook Lee. I came to know about their work as I was collecting teaching materials about the survivors of Japanese wartime sexual slavery and the gendered and racialized immigrant workers in Canada respectively. Hsiung made a documentary film "the Apology" (2016) in which she documents three survivors of so-called "comfort women" system while Lee, in her documentary film "Migrant Dreams" (2016), gives a vivid account of the institutional exploitation of migrant workers who entered Canada through the Temporary Foreign Worker Program. The ways in which they approach filmmaking is not simply the documentation of a fraught history/a troubled society but political engagement by bringing to light social and historical injustices and giving a voice to those who have been under-represented.
I have not experienced Canada enough to understand some common barriers Asian-Canadians face but I want to point out two long-standing issues: anti-Asian racism and the lack of representation of Asian-Canadians in politics, both of which are symptomatic of the fact that Asian-Canadians are not represented – both politically and culturally – by themselves but by the mainstream "white" society. We should understand that growing hate crimes against Asians or Asian-Canadians were not caused by the Covid-19 pandemic; the pandemic only exposed the long-standing structural racism against Asian-Canadians.
That I was not into K-pop until recently, haha. I was resistant to being associated with K-pop just because of my nationality (despite that few people were curious about my music taste). It was not until last year that I became a big fan of a K-pop band called Mamamoo and came to understand the world of K-pop artists and fandom – truly transnational! – which helped me get through challenging times.
I have so many! Although I can go on and on, let me pick two Korean dishes, both of which are my comfort foods: Naengmyeon (or cold buckwheat noodles) and Seolleongtang (or ox bone soup). Whenever I go back to Korea, the first thing I eat is Naengmyeon to feel "home." This cold noodle is now a signature summer dish in South Korea, but here is a fun fact: it used to be a winter food popular in the northern regions of Korea. After the Korean war, North Korean refugees began to sell Naengmyeon, which eventually became South Korean's favourite summer food. Seolleongtang is my go-to meal when I feel down or get sick.
Thunderbird Korean Fried Chicken. My favourite is crispy fried chicken but for those who have not tried Korean style fried chicken, I recommend chicken with sweet and spicy sauce.
Although I can go on and on as for this question as well (my favourite Asian directors include Kore-eda Hirokazu & Bong Joon Ho), I hope my answer to Q2 would suffice.
Being part of the CAPI community has been a wonderful experience. For a new faculty member like myself, CAPI has provided a platform to interact with other researchers and students in various Asian-related disciplines and exchange ideas and knowledge across regional or disciplinary silos. Although I hate to choose only one event among many meaningful ones, as one of contributors to the recently published book Covid-19 in Asia: Law and Policy Contexts, the book project and a series of webinars organized by CAPI were particularly memorable.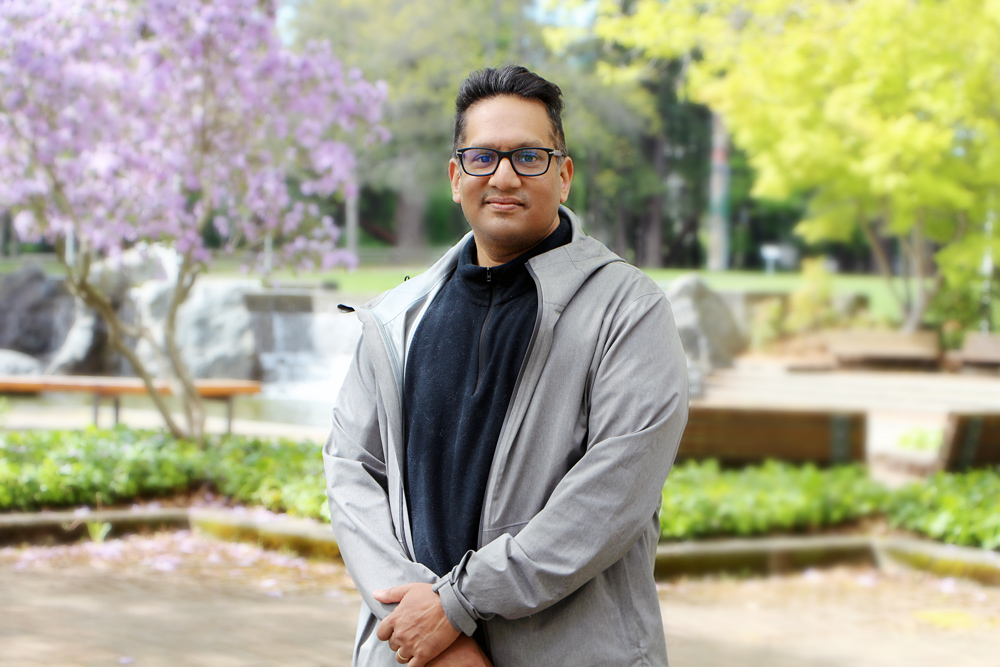 I was born in Lowell, Massachusetts, in the U.S.A. and grew up primarily in Pittsburgh, PA, where I attended high school and the University of Pittsburgh for my undergraduate degree in anthropology. I spent significant chunks of my childhood in Kolkata, India, and I have lived, worked, or studied in India, Bangladesh, South Africa, England, and now, Canada. As a historian, my research specialization is modern South Asian history from the early nineteenth century to the present, with a focus on religion, culture, and aspects of colonialism in the nineteenth and twentieth centuries. I hold a particular interest in the Bengali speaking world of West Bengal and Bangladesh as well as the greater South Asian diaspora throughout the world. A recent volume I edited on the latter topic integrated papers from a conference I was fortunate to convene here in 2017. I have worked here at the University of Victoria on the lands of the Songhees, Esquimalt, and W̱SÁNEĆ peoples since 2015. 
More: Neilesh's personal website and departmental profile
It means a celebration of the plurality of experiences marked by Asian histories, cultures, and politics as manifest in the contemporary world.
It is difficult to name only one person, but I would mention the playwright and theatre activist Rahul Varma. Rahul has worked tirelessly since he and other like minded colleagues began Teesri Duniya (Third World) Theatre, in the 1980s, to explore various aspects of politics via theatre in Montreal.
I wouldn't say that Asian Canadians face barriers that are unique but rather are similar to struggles in diasporic and trans-regional settings elsewhere, as in the U.S.A., Australia, and other such locales where stated goals of multiculturalism from above and the realities of war, racism, and discrimination often sit in tension with each other.
In another life as a stage actor, I performed the role of Troilus in a theatrical production of Shakespeare's Troilus and Cressida, twenty-four years ago.
It is a crime to have to name only one, so I would have to place Singaporean fried rice and Dhakai (Bangladeshi) kacchi biryani as joint front runners on my list.
Sandra Oh, Deepa Mehta, Sharon Bala, and Kim Thuy come to mind.
It offers a space to contribute to bringing scholarly, artistic, and community-oriented projects to multiple audiences here as well as work alongside like-minded individuals who care about Asia's place in the world. My favorite event remains the visit of novelist Amitav Ghosh in 2018 [at CAPI's 30th anniversary gala evening at the Laurel Point Inn].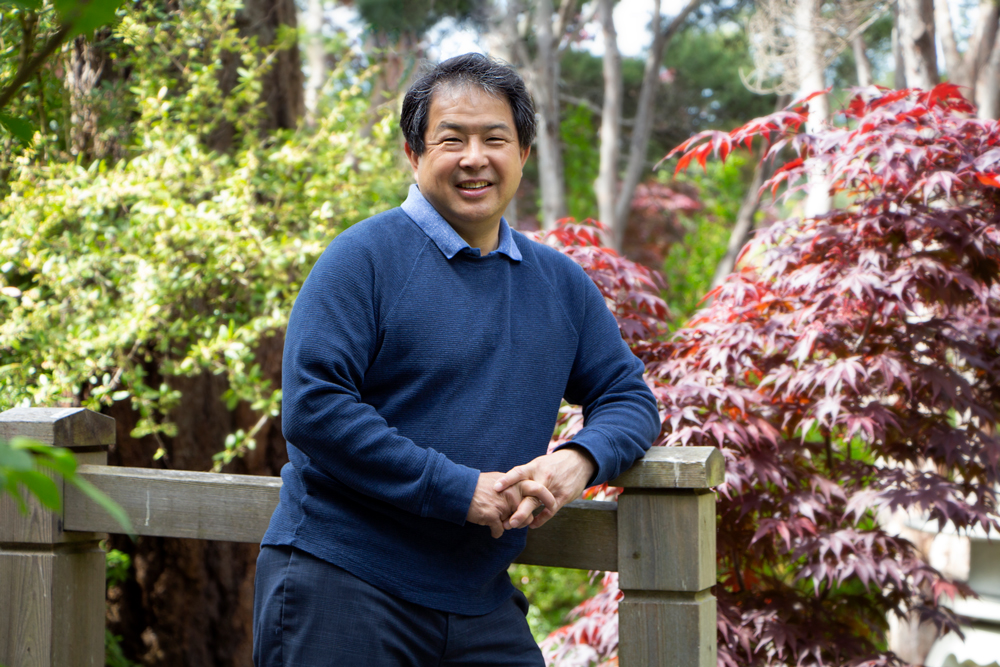 I was born and raised in Ontario, and after graduating from McMaster University with a degree in Biology, I went to live and work in Japan for six years. During that time, I got married to my wife, Izumi and son Kento was born. When he was two we moved back to Canada and have been in Victoria since 1993. My daughter Natsuki was born in Victoria.
I worked in the tourism industry for 20 years here, with Tourism Victoria and Tourism BC/Destination BC before starting as project manager for Landscapes of Injustice in 2014. I am currently finishing our eighth year of the project which was extended for one year due to COVID. It is a research project housed at CAPI that is researching the dispossession and forced sale of property owned by Japanese Canadians during the 1940s.
I was involved in my Japanese Canadian community during my teenage years in Hamilton, when they opened a cultural centre just after the Japanese Canadian centennial in 1977 and continued to be involved in the community here in Victoria. The communities are quite different, as a result of the forced uprooting and dispersal policies many years ago. The Victoria Nikkei Cultural Society has been involved in Asian Heritage Month in the past but the umbrella group that ran it ceased to exist so individual community groups organize their own events or flag them under Asian Heritage Month if they fall in May. I hope that we can return to holding more collaborative events in the city in the future. One of my favourite events was many years ago where we had a "Food Bites" event where a number of communities held a little food festival at the Filipino Community Centre and offered traditional foods, tapas style, so attendees could sample a variety of ethnic foods in one place.
Speaking from my community, there has been a huge explosion of Japanese Canadian artists and creative performers who have written books, performed plays, mounted art exhibitions, and dance performances. I'll be involved with CAPI in planning a Japanese Canadian (JC) Artists conference in October 2022 to showcase some of this talent, but I would like to develop an annual event in May as a way for our community to celebrate JC artists and food for Asian Heritage Month. Ideally, it would take place at the new multi-purpose pavilion being built at the Esquimalt Gorge Park to commemorate the former site of the Takata Japanese Gardens and Tea house.
Many industries, like the film industry have a very long history of being dominated by white males and it has been very hard for minority actors, actresses, directors and others in the industry to have the success of their white counterparts. I'm pleased to see that there is a gradual shift in changing this, and Asians are being given stronger roles. Shows like Kim's Convenience and Fresh off the Boat helped show and breakdown stereotypes of Asian immigrants. I'm looking forward to seeing Simu Liu portray a superhero in the Marvel Cinematic Universe and waiting for the sequels to Crazy Rich Asians. It was great to see a number of wins at this year's Academy Awards including Chloé Zhao, the first woman of colour to win the Oscar for Best Director.
I also watch CBC's The National regularly and am a fan of Ian Hanomansing and Andrew Chang - their greatest strength is that although they are visibly a minority but do not convey that in any way, they are just Canadian and talented newscasters.
Although I took a long hiatus, I have returned to the mats to practice martial arts, although with COVID, we haven't been able to train since last year. I hold a third degree black belt in Yoshinkan Aikido, which I started in Ontario in 1984, continued my training in Japan and ran a small dojo (school) in Victoria from 1993-2007. In addition to returning to teach Aikido, I have also started training in Okinawan Shorin Ryu Karate. My teaching has greatly benefitted from having Shoshin (beginner's mind).
When I go to a Japanese restaurant for the first time, I'll order the chirashizushi, an assortment of sashimi over a bowl of seasoned rice. It's usually a good indication of the fish they are using and of the seasoning of their rice.
Senzushi on Fort Street and Fudo in Broadmead Village are regular haunts. Asahi Super Dry is my go to beer. I am also always on the look-out for good tonkotsu ramen, which is rare on Vancouver Island, the best I've had is Nikkei Ramen-ya in Courtenay.  
Despite it's odd name and that they don't even serve it anymore, we exclusively do Chinese food take out from Halibut House. Their Jip Way crispy chow mein and garlic pork is always included in our order.
Although I haven't visited for a while, if downtown, I'd recommend Green Leaf Vietnamese Bistro.
I have a soft spot for O-shogatsu, Japanese New Year's, mainly because of the food, but also the concept of a fresh start. I also have a tradition of sending nenga jo, Japanese New Year cards, that dates back to 1988 when I arrived the summer before. Until 1999 they had a family photo on the front and a greeting, but since then I have been creating original sumi-e and shodo (Japanese ink painting and calligraphy) cards often incorporating the year in the zodiac animal (image below). In 2010, the first 12 years of paintings were produced into a calendar, with a volume due to be released this fall with the second set of paintings for 2022.
One of my favourite films is a Japanese movie called Departures (Okuribito). In 2008 it won the Japanese Academy Prize for Picture of the Year and in 2009 it won the Academy Award for Best Foreign Language Film, the first Japanese production to claim this Oscar. It has a scene where three of the main characters are having a small party on Christmas eve, eating fried chicken.
It's become one of our family traditions, for the last 6 or 7 years my wife and daughter and I pick up Kentucky Fried Chicken on Christmas eve and watch the movie together.
Although my role is with Landscapes of Injustice, our project office is located at CAPI and I have enjoyed the camaraderie with this close knit group of people. They've made me feel very welcome and we've often done joint events together. One of my favourites is when we did a CAPI lunch and learn in the first year of the project and hosted film maker Frances Benoit from the Northwest Territories to premiere her movie short, Kiri's Piano. The movie poignantly depicts the main character, Kiri inspired by James Keelaghan's song of the same name who, rather than subject her beloved piano to thieves or forced sale during the uprooting and dispossession of Japanese Canadians in the 1940s chose to push it off the dock to the bottom of the ocean.  
As it so happened, James came to Sidney the very next week on his tour and he played my request, Kiri's Piano and we gave him a copy of the movie DVD after the concert and had him sign mine (photo below).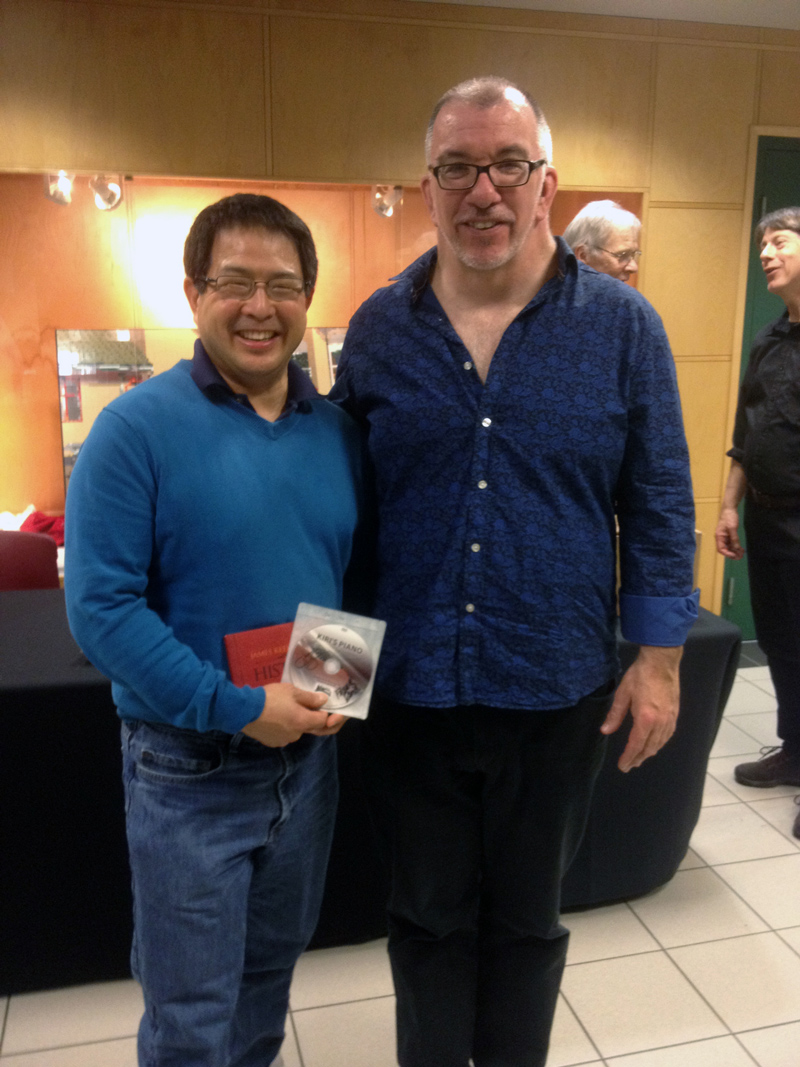 I'm a recent UVic graduate with a political science and gender studies double major. I grew up in Peachland on the territory of the Okanagan nation and the Syilx people, and now reside in Victoria on the territories of the W̱SÁNEĆ and Lək̓ʷəŋən peoples
To be honest, I didn't actually know that it was Asian Heritage Month until I received an e-mail from CAPI asking me to participate in this. According to the Government of Canada, May is for honouring Asian-Canadians' "contributions and their diverse stories which are rooted in resilience and perseverance." I don't conceptualize my Asian identity through a "diversity" and "multicultural" lens as the Government of Canada suggests. My identity as a mixed Chinese-Filipina-European woman is a visceral and embodied experience. I don't exist for the purpose of upholding Canada's vision of multiculturalism; rather, I honour my lineage and ancestors every day through rest, resistance, and care (for myself, and my community).
The first name that comes to mind when I think of Asian-Canadians that I admire would be Harsha Walia. She does a lot of work on borders and nationalism, conceptualizing them in the context of white supremacist capitalism. She also has done a lot of work to support (im)migrants and refugees with No One Is Illegal. Very important work, and I encourage you to read some of her literature or follow her on twitter!
I think the barriers that Asian-Canadians face are just as vast as the category "Asian-Canadian." Some of us have been here for generations; others are children of recent (im)migrants or refugees; others are new citizens. I think it's crucial not to see us as a monolithic group, but rather acknowledge the intersections of identity which impact our lived experience, like colour, class, language proficiency, and whether we're newcomers or Canadian-born…
I think I carry a lot of privilege as someone that was born here and is able to assimilate into Canadian culture quite well. My body language, dress, and tongue don't signify an outsiderness, but this also doesn't mean that I'm immune to racism. I've had people tell me that my English is good or that I should go back to my own country, making me feel like I don't belong here. Truthfully, we're all immigrants here (including white people and other people of colour), and hold responsibilities to the local Indigenous communities whose lands we're living on.
In my spare time, I love to play with and explore the art of self portraiture. It's a medium through which I come home to my body and honour the blood and bones of my ancestors.
My favourite Asian dish is anything cooked on a wok with lots of oil and garlic! Whenever I need some comfort, or am craving my mother's home-cooking, I love to make fried rice. Sometimes I use soy sauce. Sometimes I do a little bit of curry powder, Chinese five spice, and fish sauce. But I always add lots of onion, garlic, egg, and frozen green peas (as my mom would). On special occasions, I love eating smoked bangus and plain white rice with my hands.
When I was living in Thailand, my favourite dishes were som tam (papaya salad), and anything made from P'ning (the woman who ran a small restaurant by my work). She always made vegetarian dishes for me, like khao pad pak (veggie fried rice), panang curry, or pad med mamuang (a veggie stir fry with cashews). Yum! My favourite dessert was a street food called kanom krok, made from coconut milk and poured into moulds on a hot skillet.
My favourite Asian restaurants in town would have to be Ayo Eat and Wah Lai Yuen. I love the gado-gado wrap from Ayo Eat! It's a yummy and affordable snack for when I'm on my lunch break. Wah Lai Yuen is my favourite place for Chinese takeout. I love the salt and pepper tofu and the szechuan green beans (I normally order without the pork). Mmmm!
There aren't many Asian holidays that I celebrated growing up, but I always look forward to Chinese New Year. It's exciting to welcome a new year through an alternative calendar, and also comforting to know that the animals are always in cyclical rotation.
I definitely want to explore more Asian-Canadian artists, filmmakers, and authors. One Vietnamese-American comes to mind. His name is Ocean Vuong, and his book On Earth We're Briefly Gorgeous is absolutely beautiful and heart-breaking.
I was a CAPI intern for the year 2019, and was able to travel to Bangkok, Thailand to work with the Global Alliance Against Traffic in Women, so being a part of the CAPI community is mostly about maintaining ties with a lot of the other CAPI interns and the internship program itself ([through CAPI Internship Program Manager] Robyn Fila). My favourite event would be the intern presentations (held at Ideafest) once the students come back after their internship; I got to learn a lot about the program this way and also got to share my own experience the following year.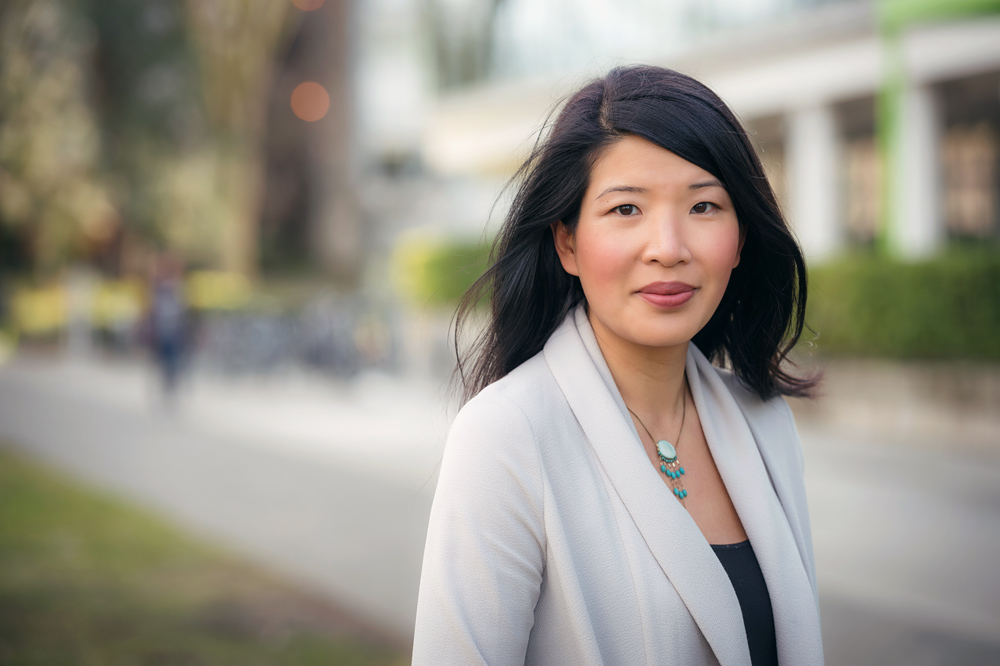 I am an Associate Professor and the Director of the Centre for Business Law at the UBC Allard School of Law, and the UBC Sauder Distinguished Scholar of the Dhillon Centre for Business Ethics at the UBC Sauder School of Business. I am also a proud CAPI Associate. 
I obtained my undergraduate degree in Economics and Political Studies at Queen's University and then graduated from UBC Law in 2003. After law school I practised corporate law in New York for several years before returning to Canada to pursue my graduate studies while raising my three children (who are now ages 12, 9, and 6). I first joined as a faculty member at UVic Law and then moved to UBC Allard Law in 2017. 
I am a second generation Taiwanese Canadian; my parents immigrated to Canada shortly before I was born. Growing up in Chilliwack in the 80s, I was quite cognizant of the differences between my Taiwanese family relative to others, although at the time I suppose I did not know how to put it into words. I was the kid with the "weird" lunches and clothes, and there was so much pressure to fit in. I remember asking my mom to include those cheese and cracker packages with the red sticks in my lunches at school (Gen Xers will know what I mean). She also gave me and my sister perms! I laugh now remembering these things, but as I get older and have a deeper appreciation for the sacrifices my parents made, the importance of understanding my Taiwanese heritage has meant a great deal. Memories of meals my parents would make for us, traditional songs and games my siblings and I learned from them – those are particularly special to me.
I have great respect for Judge Maryka Omatsu, the first East Asian Canadian judge in Canada who has dedicated her life to social activism and racial justice. Barbara Lee and the Vancouver Asian Film Festival been doing some incredible things, including partnering with Project 1907 in the Elimin8hate campaign against anti-Asian racism. Winnie Cheng and Wendy Yip are both forces at the Pacific Canadian Heritage Centre – Museum of Migration Society, where I am a board director. I also admire David Suzuki for his work on climate activism, and Sandra Oh for breaking so many racial barriers in Hollywood.
Where do I begin? There are many barriers that Asian Canadians face. In my research field of corporate law and sustainability, the relevance of diversity and inclusion in leadership cannot be understated and if you start by even looking solely at the numbers – well, it is an embarrassment. Within business and academia for example, the percentage of racialized people in leadership roles are consistently in the single digits and that is without having the data breaking down the different racially marginalized groups. Why do you think that is? Well, when you delve into the empirical research on bias it can be overwhelming. Asian Canadians face the model minority myth, the bamboo ceiling, Yellow Peril, the perpetual foreigner, extensive biases on personality traits, abilities to lead, etc. which seeps in at all levels. COVID-19 has helped to shed some ugly light onto the realities of anti-Asian racism that has expressed itself in violent ways, but also in how structural racism persists within our institutions.
That every night I compete in the New York Times Mini Crossword against my husband and one of our friends and every night I am shocked that I lose (by a lot).
Dangerous question because Vancouver has earned its reputation as a global food destination for a reason. My family lived in Surrey from when I was age 10 until university, and on special occasions our go-to place was Lee Yuen Seafood Restaurant where we would enjoy a 10 dish banquet. Now most of my family live in Vancouver (except my brother and sister-in-law who live in New York), and pre COVID-19 we would all go to Sun Sui Wai for dim sum or Golden Ocean for a banquet. During COVID-19, these have been our go-to takeout places for Asian food in our neighbourhood of Kitsilano: Banana Leaf, Mamalee, Sun Sushi, Pure Delight Café, Handi Grill, Strike, Taste of Thai.
Lunar New Year. We usually take the kids to Chinatown to see the lion dancing and have moon cakes at my parents' house. I also love the TaiwanFest. This year I also discovered Gung Haggis Fat Choy! My husband is part Scottish and the event was held over Zoom this year and it was so much fun. I think we will be adding that event to our annual repertoire.
The Jade Peony by Wayson Choy paints a very vivid picture growing up in Vancouver Chinatown. Interesting story is when I was 19, I met a woman who was featured in Choy's book. I was volunteering at the Vancouver General Hospital at the time, and this woman was there because her father was dying. Over several days she shared with me some of her stories growing up and told me about how she was a childhood friend of Choy and appeared in The Jade Peony. It made me realize then how interconnected Chinatown was for so many of us. My dad used to take my brother, sister and me to Chinatown every weekend to pick up essentials, often after Chinese school (which we did not appreciate at the time, lol).
I also have two books that my husband recently gifted me which are next on my reading list.  The first is Two Trees Make a Forest by Jessica J. Lee. This memoir by Lee, who is Taiwanese Canadian, chronicles her journey across Taiwan's natural landscape in search of her family's past and I am really looking forward to reading it. The other book is Chop Suey Nation by Ann Hui, who travels across Canada exploring various Chinese restaurants. I will have to give you my review when I am done!
CAPI is such a wonderful intellectual hub that is leading in its field of Asia-Pacific research, while also fostering a close-knit community of scholars, students, and community leaders. Victor V. Ramraj, CAPI's Director, is an inspiration and I have deeply appreciated collaborating with him and CAPI on several events and projects. I still have fond memories of attending CAPI's 30th Anniversary Gala back in 2018 where Amitav Ghosh delivered the keynote address (I am such a fangirl that I brought my copy of The Great Derangement for him to sign). I am also immensely proud of the events the Centre for Business Law, CAPI, and McMillan LLP have hosted together including past events on Canada-China legal relations and also on customary international law. The CAPI community is very dear to me and I am grateful to be a part of it.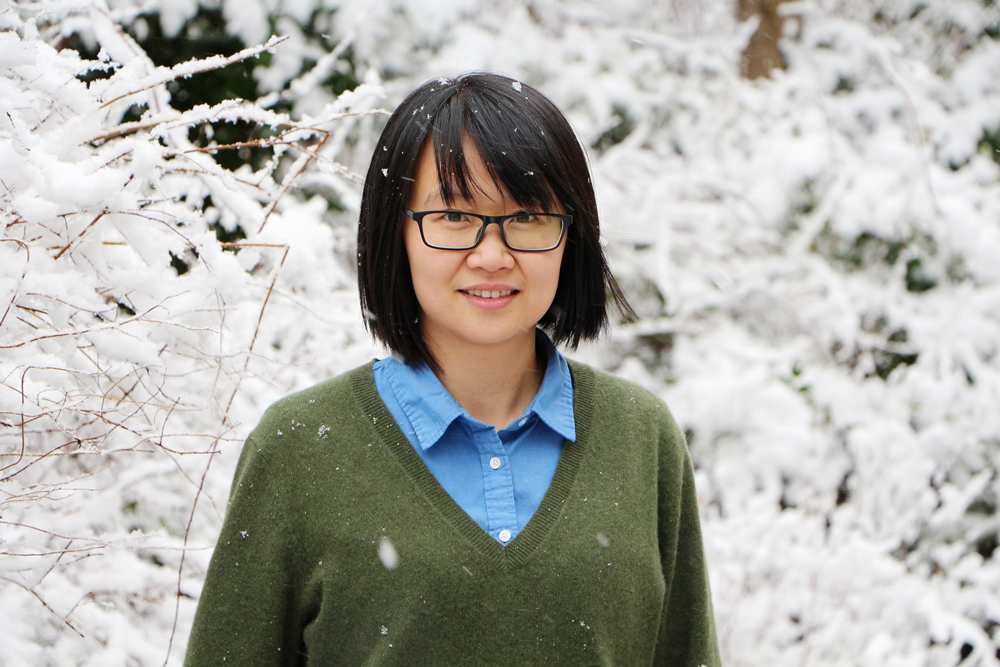 I was born and raised in Xiamen, a coastal city in Southeast China in front of Taiwan. I grew up speaking more Hokkien than Mandarin and hence have a very strong Taiwanese accent. In 2012, I went to Wellington, New Zealand, to study Maori culture, Maori customary law, and Indigenous legal orders. During my stay there, I shared a house with a feminist artist who inspired me to become a feminist legal scholar. Soon after, I came to do my Ph.D. at UVic Law (2014 – 2020), with a focus on law and society, legal consciousness, feminist legal theory, and gender and sexuality. All my research focuses on the lives of people on the ground and stories of ordinary people's everyday life. I conduct qualitative research to collect stories about people's engagement with the law. I am grateful for several years of peaceful time here to live, play, and work on the traditional territories of the lək̓ʷəŋən speaking peoples.
It means a celebration of the contribution of the Asian community to this country and a reminder for everyone to reflect on the dark histories such as the mass displacement and dispossession of Japanese Canadians and the Chinese Head Tax.
This is a tough one. All Asian-Canadians who work hard to contribute to this country and support their communities deserve to be admired. Speaking of those who are under-recognized, I think of Mr. Sang-il Kim ("Appa" in Kim's Convenience), who used to be a teacher in Korea before immigrating to Canada but ends up operating a convenience store in Toronto. There are hundreds of Asian-Canadians who are in the same situation as Mr. Kim across Canada. They could be lawyers or doctors in their homeland but have to put their expertise aside and think about how to make a living in a foreign land where their degrees are not recognized.
I don't really know where to begin. And I think intersectionality is key in understanding the different barriers Asian-Canadians with different backgrounds are facing. There are many other things happening, and it is not enough to just focus on anti-Asian hate crimes. Social inequalities are everywhere in people's everyday life. I have heard quite a few stories from Asian immigrants who self-identify as gay men that they've continued to experience marginalization in Canada because of the intersection of their race and sexual orientation. Phrases like "No Asian" are common on gay dating apps like Grindr.
I was told by a lawyer to not be a lawyer. An interview at a law firm completely changed my career trajectory, through which I realized I cared more about law in society than law in the formal legal system. Ten years ago, I applied for a job at a local law firm in Xiamen to become a lawyer after being qualified to practice law. Toward the end of the interview, the law firm senior partner started to offer me career advice and said he saw a great teacher and researcher in me. I was on the list of candidates to move forward to the next steps, but I decided to withdraw after reflecting on "who I am and what makes me come alive." So here I am!
Too many to list. I like almost everything from hawker centers in Singapore and Penang, as well as street food in Taiwan. I am also a big fan of Japanese food, especially ramen, gyudon, tamagoyaki, kinpira gobo and grilled mackerel.
I can go on and on about food and restaurants. It is very difficult to decide which one is my favourite. If you like Thai food, make sure you check out Thai Green Elephant in Esquimalt. My favourite Pho place is Alysa's Pho and Banh Mi, and the best Japanese restaurants in my opinion are Sen Zuzhi and Uchida Eatery. If you don't mind driving two hours for great Japanese food, then you should check out Waku in Nanaimo.
My favourite Asian film is a Taiwanese film called The Great Buddha+. It is a dark comedy film that has a very strong flavor of Taiwan, and a film that makes you think deeply about social inequalities.
I have been working with CAPI for almost three years and feel a very strong sense of belonging to the CAPI community. Through my work at CAPI as a Research Associate and Events Coordinator, I have met so many wonderful people who have become my good friends, mentors, and colleagues. CAPI is a place that connects people with similar minds to make things happen and ideas work, and I am super proud to be part of the team!
---
compiled by Qian Liu and Jonathan Woods