---
185 Canadian students

to 21 countries

for a total of 92 years

Since 2003, CAPI has sent 185 Canadian students on life-changing placements with 51 different non-governmental organizations across the Asia-Pacific (and a few in Africa, too!). We've also facilitated numerous inbound academic exchanges and visits to UVic by graduate students and early career scholars from countries such as Bhutan, Cambodia, Thailand, and India.
The

CAPI Beyond Borders Fund

will help to secure a permanent and reliable future for our student and young scholar mobility programming.



Participatory Research in Asia, a civil society organization in India focused on "empowerment of the excluded through capacity building, knowledge building and policy advocacy"

The Karenni Social Development Center on the Thai/Myanmar border, whose goal it is "to improve the lives of Karenni refugees by enabling the youth to become advocates in non-violent social change, and equipping them with the tools they need to help build a peaceful, democratic society, based on the rule of law."

The Center for Indonesian Policy Studies, which is "dedicated to providing policy analysis and practical policy recommendations to decision-makers within Indonesia's legislative and executive branches of government."
I cannot think of any other endeavour I could have undertaken that would have challenged me in such deep and meaningful ways. Ultimately, by taking myself far outside of my comfort zone, by doing so many things for the first time (usually badly), and going through periods of doubt, questioning, and reflection, I had what has by far been the most transformative, fun, and rich learning experience of my life so far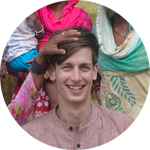 UVic BCom student Will Howling spent seven months in India on a CAPI internship working with Participatory Research in Asia
[This internship] is about building connections across, and recognizing the fluidity of, the so-called "boundaries" between people. It's about conscious exploration, trying new things, getting to know new people, absorbing new ideas and perspectives. It's about having conversations and stepping outside of your comfort zone and returning a better person than when you left.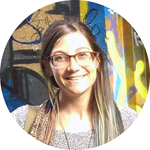 UVic Anthropology student Alex Lloyd spent three months in Australia working on her master's thesis exploring the impacs of transnational migration on the sexual subjectivities of young Indonesian women studying overseas.
I always wondered if the person I created for myself would come home with me. I can tell you, she definitely did. If you open up and let people in, the friends and experiences you've had become such a part of you that you are changed forever.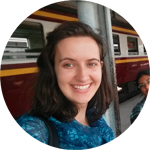 UVic Anthropology student Marlin Beswetherick spend six months in Kuala Lumpur on a CAPI internship working with the Malaysian Social Research Institute.
---
CAPI in the field