Japan internship opportunities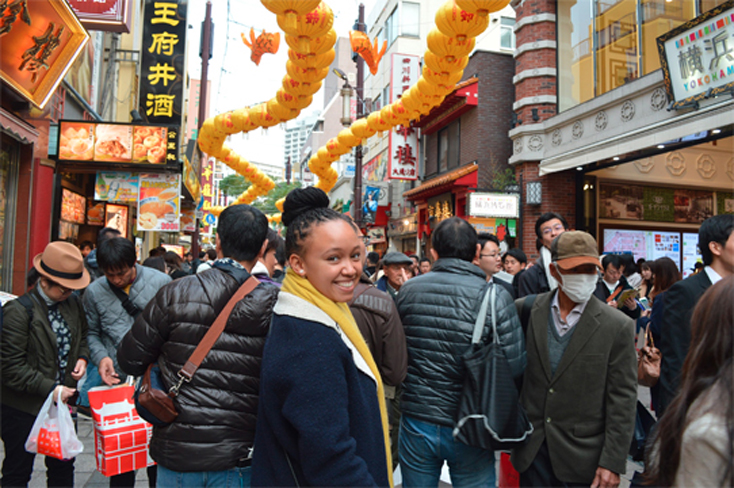 CityNet-Plus Arts Center for Creative Partnerships (CityNet Kobe Office) is part of a leading network of organizations focusing on a wide range of issues related to urbanization in the Asia-Pacific Region. CityNet Kobe Office is a multi-stakeholder office aiming to deliver creativity based solutions to address issues on disaster education, climate change and the SDGs particularly impacting the cities in the region.
CityNet Kobe Office envisions expanding its partners not only within Japan but also in regions outside of the Asia-Pacific to foster city-to-city cooperation for better networking, knowledge exchange, and support for the creative development of societies. The Kobe office focuses on creative capacity building through many of their activities. It provides needs-based capacity building programs in a variety of areas for city officials, youths and communities in the Asia-Pacific as well as other member organizations and institutions.
CAPI will be offering two internship placements with CITYNET, from May to August 2024 and September to December 2024.
The intern selected will be involved in programming areas such as:
Developing, implementing activities, surveys and assessments;
Coordinating among concerned authorities for reporting, information sharing and program follow-up processes;
Participating in local programs and events connected to urban issues;
Assisting with projects related to climate change, environment, disaster management, social innovation, community empowerment, education, gender, private sector engagements, and other current or potential issues that may be faced by urban areas within the Asia-Pacific region.
Translation work of programs if bilingual (English-Japanese)
Applicants to CAPI's internship program must meet the following basic eligibility criteria:
you must be a current, full-time UVic student (upper level undergraduate or graduate student).
you must be a Canadian citizen or permanent resident.
you must be committed to completing all requirements of the program including an in-depth face to face pre-departure orientation organized by CAPI, securing visas/work/entry permits as required by the host country, all reporting as required by CAPI.
you must be available to complete the specified overseas placement from May to August or September to December.
Prospective interns should have:
an interest in urban and development issues in the Asia-Pacific region
the ability to adapt to different cultures and environments

Experience with the following would be considered an asset:

experience with web design and management, specifically Word Press and software such as Illustrator, Photoshop, InDesign
proposal, grant and report writing
basic fluency in Japanese considered an asset
Interns will be offered $8,000 CAD to cover a return, international air travel from Victoria to Japan, and living expenses while in placement (local travel, rent, utilities, food, etc.). Students will be responsible to their own travel insurance (approximately $300 CAD for 4 months) and tuition fees (if applicable). CAPI will book and cover the cost of each intern's airfare, which will be deducted from the total stipend.
Applicants must submit the following documents:
A completed application form
An up-to-date resume (2 pages maximum)
University transcripts (unofficial copies are acceptable)
Complete application packages MUST BE submitted by email to Robyn Fila at rfila@uvic.ca by 26 January 2024 -  4 pm PST. Late and/or incomplete applications will not be accepted. Please include "CAPI-CityNet Application" in the subject line of your email.
Applications should be saved as "CAPI-CityNet - Your Name - a description of the document" (e.g. "CAPI-CityNet – Your Name - transcript"). All attachments should be in PDF format only.
We thank everyone for their applications and interest in our International Internship Program. Only shortlisted candidates will be contacted for an interview in early February 2024.
Application forms will be available here in October
Sponsor:

CAPI's
Jarislowsky Japan Chair