Angie Chau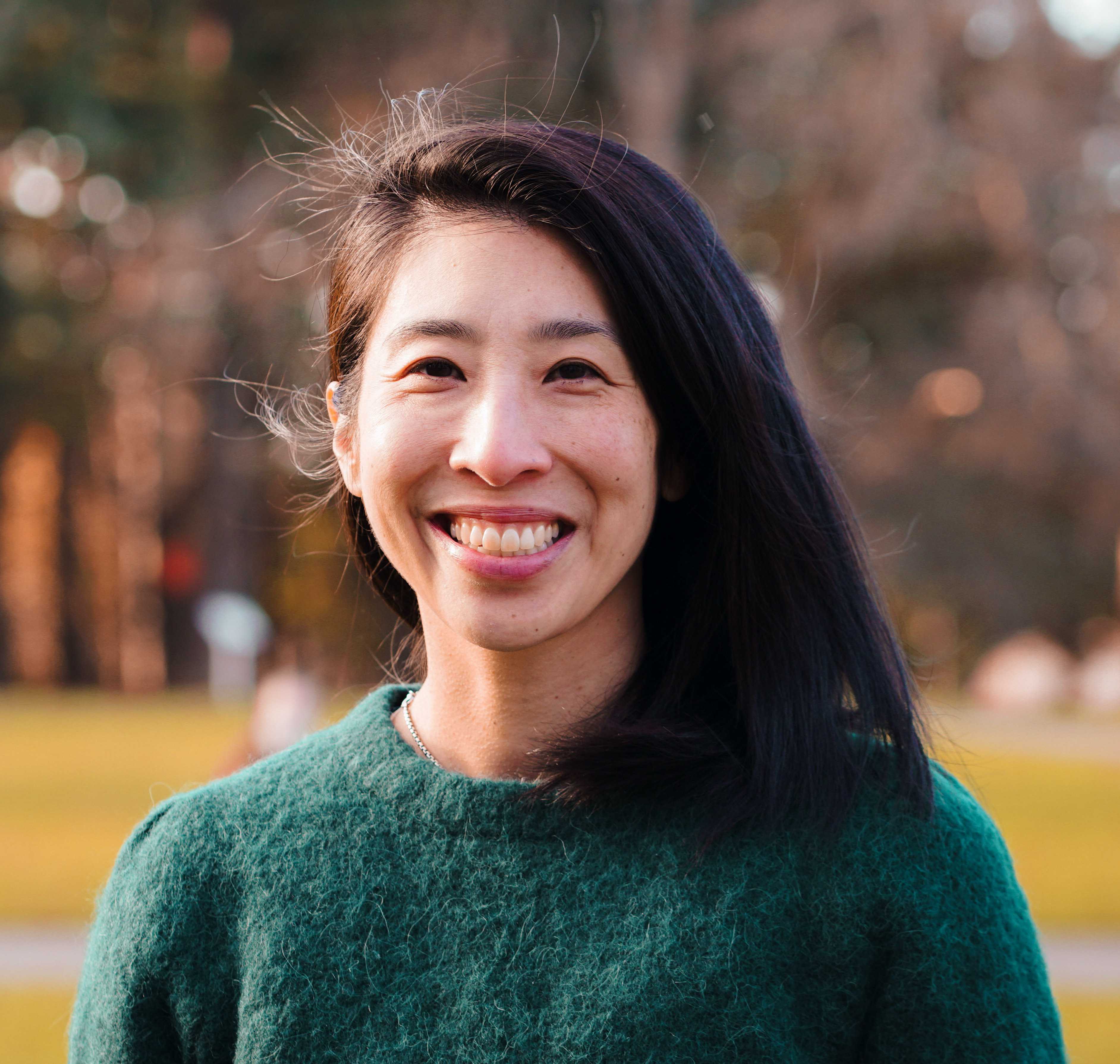 Position
Assistant Professor
Pacific and Asian Studies
Contact
Office: CLE C217
Area of expertise
Modern and contemporary Chinese-language literature, film, pop culture, visual culture, translation
Credentials
PhD, University of California, San Diego
MA, New York University
BA, University of California, Berkeley
Research Interests
Transnational Chinese literature and film, new media, science fiction
Biography
Angie Chau is Assistant Professor of Chinese Literature and Film at the University of Victoria. She has published articles on modern Chinese literature, art, film and internet culture, and her research interests include contemporary Chinese literature, popular culture, visual art, and translation. Her work has appeared in peer-reviewed journals such as Modern Chinese Literature and Culture (MCLC), Concentric, and Chinese Literature Today, and various edited volumes. Prior to joining the University of Victoria, she taught courses in modern Chinese literature and film at NYU Shanghai, Arizona State University and UC San Diego.
Publications
Book
Peer-reviewed journal
Co-authored with Qian Liu, "Complicating images of the modern Chinese woman, from only child to 'leftover woman'," Feminist Media Studies (2023). doi.org/10.1080/14680777.2023.2263658.
"Smoothing Over Sex in Modern Chinese Literature: Translation and the #MeToo Movement," Concentric, Vol. 45, No. 2 (Sep., 2019): 55-82.
"From Nobel to Hugo: Reading Chinese Science Fiction as World Literature," Modern Chinese Literature and Culture 30, No. 1 (Spring, 2018): 110–135.
"'An Archivist's Fantasy Gone Mad': The Age of Exhibition in Cao Fei's Posthuman Trilogy," Concentric 43, No. 2 (Sep., 2017): 221–247.
"Defining the Modern 'Wenren' and the Role of the White Female Body in Modern Chinese Literature and Art," Modern Chinese Literature and Culture 29, No. 1 (Spring, 2017): 1–54.
"A Public Intellectual in the Internet Age: Han Han's Everyman Appeal," Chinese Literature Today, Vol. 5, No. 1 (Aug., 2015): 73–81.
Chapters in books
"Beyond Cyborg Prostitutes: Fantasies of Womanhood, Translated SF, and Soft Power" (Forthcoming in Handbook of Gender and Sexuality in China, Routledge 2024).
"Paris and the Art of Transposition, 1920s-1940s" in Yingjin Zhang, ed. A World History of Chinese Literature (Routledge, 2023): 49-61.
"At Home in the Metropolis: Reimagining Beijing and Shanghai in the 21st Century" in Brendan Kredell, Germaine B. Halegoua, and Erica Stein, eds., The Routledge Companion to Media and the City (Routledge, 2022): 217-225.
"Imagining a New World in Michelle Kuen Suet Fung's Polluta" in Polluta: Floating Artist Colony in the Sky, Works by Michelle Kuen Suet Fung (Green Production Group, exhibition catalogue, 2018): 46-49.
"From Root-Searching to Grassroots: Returning to the Countryside in Contemporary Chinese Fiction and Independent Documentary Film" in Paul G. Pickowicz and Yingjin Zhang, eds., Filming the Everyday: Independent Documentaries in Twenty-First-Century China (Rowman & Littlefield, 2016): 53–67.
"Fashion Sucks…Blood: Clothes and Covens in Twilight and Hollywood Culture" in Giselle Liza Anatol, ed., Bringing Light to Twilight: Perspectives on a Pop Culture Phenomenon (Palgrave Macmillan, 2011): 179–189.
Translations
Tao Dongfeng 陶東風, "Thirty Years of New Era Literature: From Elitization to Anti-Elitization" [中國新時期文學三十年掃描:從精英化到去精英化], in Yingjin Zhang, ed., A Companion to Modern Chinese Literature (Wiley-Blackwell, 2015): 98–115.
Encyclopedia entries
"Literature, Post-1990, China" and "Yu Hua, China" in Kathleen Nadeau, ed., Pop Culture in Asia and Oceania (ABC-CLIO, 2016): 78–81 and 123–126.
Courses
PAAS 209 Gender and Marriage in Chinese Popular Media
PAAS 302/501 Literary and Cultural Theory in Pacific and Asian Languages
PAAS 355 Modern Chinese Literature and Society, 1900-1949
PAAS 356 The Literature of the People's Republic of China – 1949 to the Present
PAAS 357 Chinese Cinema from Text to Screen
PAAS 358 Screening the Nation: Nationalism, Ideology and Politics in Chinese Cinema
PAAS 456 Chinese Literature as World Literature
PAAS 496 Directed Readings: Wang Anyi and Eileen Chang
PAAS 590 Directed Readings [Graduate level]: Cultural Revolution Memoirs; Chinese-language Documentary Film; Healing Literature