Tim Richards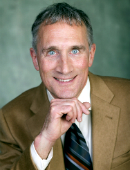 Position
Assistant Teaching Professor, Director of the First-Year Legal Research and Writing Program
Faculty of Law
Contact
Credentials
BA – Carleton, LLB – UVic, BEd – UVic
Area of expertise
Human rights law, poverty and social policy, legal skills education.
Biography
I have been teaching at the Faculty of Law since 2005. Prior to my appointment, I worked as a legal advocate with the Together Against Poverty Society (TAPS), representing people in poverty and advising them on income assistance and employment insurance rights.
I have a strong interest in human rights law and public interest advocacy, and have served on the boards of The Law Centre and the B.C. Association of Community Law Offices. At UVic Law, I have been actively involved in the faculty's Equity and Diversity Committee.
My primary research interests are focused on: the interrelations between law, poverty and social policy; legal skills education; and approaches to the process and content of legal education.
As a senior instructor, I have been instrumental in the ongoing development of the first-year Legal Process course. I have also taught the following first-year and upper-year courses: Legal Research and Writing: Law, Legislation and Policy; Social Welfare Law; Advanced Legal Research and Writing; Children and the Law; and The Administrative Law Process.