Photos from the Study Abroad Program at the Universidad de Cuenca, Ecuador
Click on photos for more information and to enlarge.
Photos by Mitch Spendelow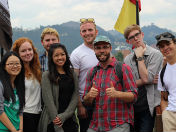 Coffee break after excursion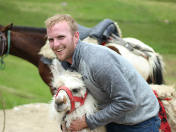 Photo op with a llama

Excursion to Cajas National Park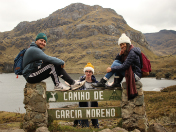 Guided hike in Cajas National Park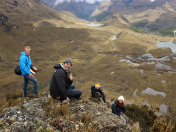 Return to Cajas for some overnight camping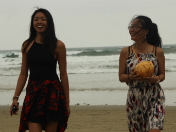 Beach break on excursion to Montanita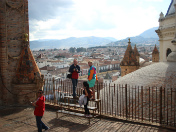 Tour of La Catedral in Cuenca
Photos by Michael Graeme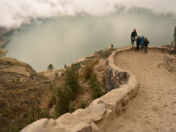 In the western Andes at Lake Quiolotoa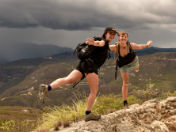 Hiking a trail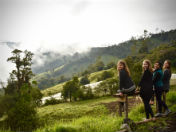 Sunrise from mountain top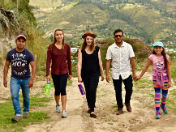 Family birthday celebration
Amazing rainbow at Machay waterfall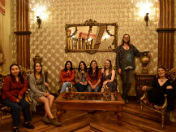 The Cuenca University Gang.  What amazing teachers we had!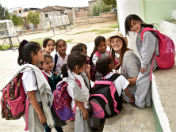 Teaching English to children every Friday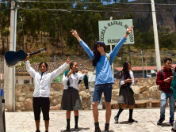 Adventures with the kids of Nuevo Susudel
Photos by Julia Onderwater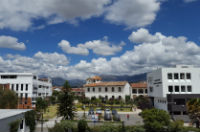 The view from our classroom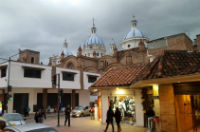 A typical street in Cuenca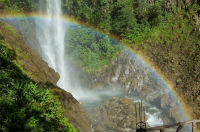 A 360 degree rainbow in Baños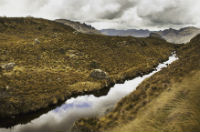 A river flowing through "El Cajas" - a must see for people who like hiking and insane landscapes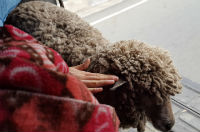 You never know who will end up in your vehicle hitchhiking with you