Career possibilities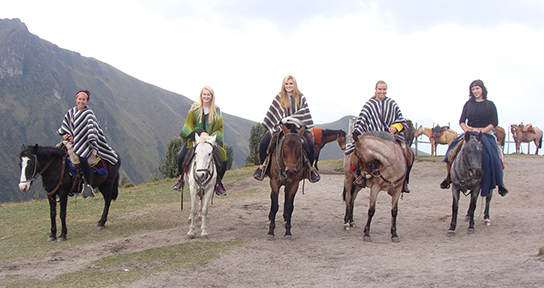 What can I do with a Hispanic Studies Degree?
Knowledge of other cultures and fluency of languages enhances your understanding of the world. Hispanic and Italian studies encourage students to analyze, write theoretically, and develop a passion for other cultures and languages. Our graduates end up with sophisticated skills in critical thinking and analysis, oral and written communication, and are highly marketable upon venturing into the local and international workforce.
Career paths for Hispanic & Italian Studies graduates
Acting/voice-over work
Bilingual customer service
Cultural programs coordinator
Curator
Fund development
Human resources coordinator
Immigration/intelligence officer
International project coordinator
Lawyer
Marketing
Museum coordinator
Policy analyst
Program manager
Radio networks
Social media manager
Teacher/instructor
Territorial sales
Travel and Hospitality
Trade officer, import/export
Translator
Writer/transcriber, literature, magazine, blog
Additional education and training may be required.
More information from UVic Co-op + Career Services [PDF]
Meet our alumni