Study in Ecuador & Spain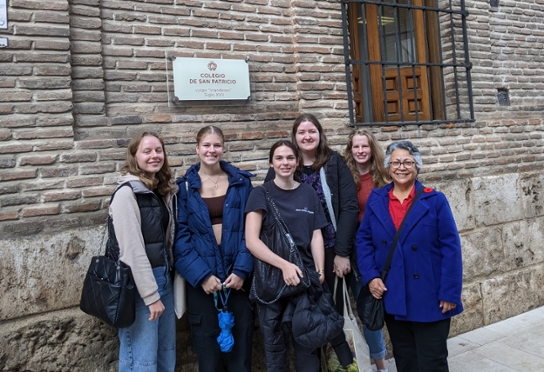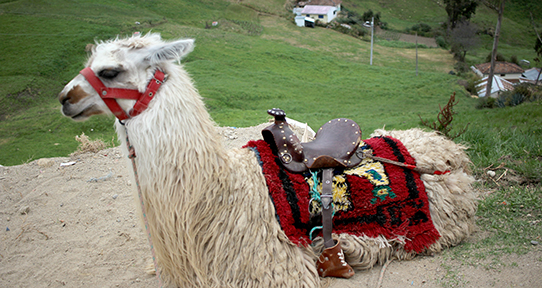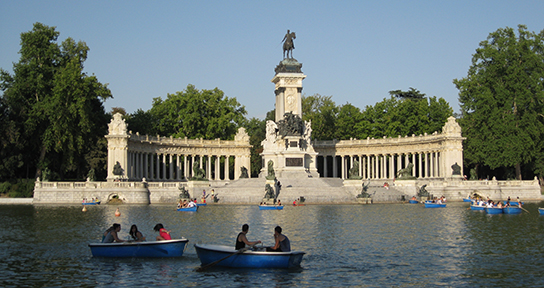 Study in Alcalá or Cuenca next Fall 2023!


STUDY ABROAD INFORMATION SESSION
Thursday, November 23
2:30 - 4:30pm, Clearihue A225

Study Abroad Programs

Immerse yourself in the languages and cultures of Ecuador and Spain! Our study abroad programs provide opportunities for Spanish language students to spend time learning in a foreign country while they are studying at UVic. Studying abroad builds your fluency and confidence, adds to your cultural understanding, and it's fun!
Study abroad experiences from our students:
"Studying abroad in Spain was an amazing experience. It's a great way to learn new cultures, explore new places, and make new friends! Being in Alcalá I felt very welcomed and had a great experience learning a second language! I visited lots of places while over in Spain, I recommend visiting Valencia and Barcelona on the bullet train! Studying abroad in my opinion is the best way to learn a new language and experience a new culture!" - Jordan Feist, July 2022

"From Saanich to Spain - and back again" by Elijah Ackerly. The Ring, May 2021
"Making the world their textbook" The Ring, February 2016
Both programs have specific requirements and application deadlines. Information sessions are typically held in November and January for the following year abroad. Next application date will be for Fall 2023.
If you are planning to independently study and take courses at institutions abroad that are not part of these programs, please see 'Taking Courses Abroad' for important guidelines.
About the program
Location: Alcalá de Henares, Spain (35 Km northeast of Madrid)
Institution: We partner with the Universidad de Alcalá
Term: October to December
The program is directed to students entering 3rd year Spanish
Acceptance is based on grades in 1st and/or 2nd year Spanish
Eligibility: Students who are completeing SPAN 250B or SPAN 249
Students may be eligible for some funding through the department's Elias Mandel Prize for Study Abroad
About the courses
Students take courses in the areas of language, culture, and literature
Credits received will be UVic credits (7.5 units total), some of which can be applied to a degree in Hispanic Studies
Accommodations
Students are responsible for their transportation and living expenses
The Universidad de Alcalá offers accommodation in a university residence with full room and board or  a homestay could be arranged. There is also a residence with kitchens available to students to prepare their own meals.
About the program

Location: Cuenca, Ecuador is a UNESCO Heritage Site in the Highlands
2,500m above sea level; pop. 332,000
Institution: We partner with the Universidad de Cuenca
Term: September to December
The program is directed to students entering 2nd year Spanish.
Opportunities for community outreach
Eligibility: Students who are completeting SPAN 100B or SPAN 149.
Students may be eligible for some funding through the department's Elias Mandel Prize for Study Abroad
About the courses
Intensive language courses
Courses include SPAN 250A (Intermediate Spanish I), SPAN 280 (Spanish Immersion), and SPAN 305B (Upper Intermediate Topics in Hispanic Culture) for 7.5 units
Cultural and literary readings, visits to museums and field trips
All instructors are Spanish native speakers
7 to 15 students per class
Classes are Monday to Friday, morning/afternoon 
Levels in accordance with Common European Framework of Reference for Languages
Accommodations
Home stays arranged by the Universidad de Cuenca
Homes no more than 30 minutes from campus by public transportation
Rentals close to the university are possible but not organized by the university
For financial support with going to study abroad, here are some funding opportunities that exist for current UVic students:
Faculty of Humanities:
UVic International Student Services Outbound funding opportunites including:
Student International Activities Fund
One World International Scholarship