Sessional Lecturers
CUPE 4163 Members
Marina Bochar, MSW (UVic)
Email: mbochar@uvic.ca
---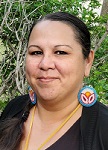 Shawna Bowler, MSW (UVic)
Email: sbowler@uvic.ca
Shawna joined UVic as a Sessional Lecturer in 2021. She has many years experience working as a victim advocate within the criminal legal system. Her practice has been primarily focused on supporting women who have experienced intimate partner violence. Shawna's areas of interest include: Indigenous and decolonizing methodologies, wholistic healing and wellness, Indigenous women's identity, arts-based social work and research practices and anti-oppressive and trauma-informed practice within the justice system. Shawna is also a self-taught, Indigenous beadwork practitioner whose work focuses on beadwork as a means of decolonization, healing, self-care and resistance.
---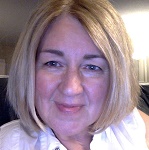 Michele Fairbairn, Ph.D. Candidate (MUN)
Email: fairbair@uvic.ca
Michele joined the school as a Sessional Lecturer in 2009.  She teaches in both the BSW and MSW programs.  Her teaching and research interests include: decolonial and antiracist policy and social work practice, research methodologies, social work identity; and the application of colonial and neoliberal governmentality, queer, Indigenous, critical race, and feminist theories.     
Michele has completed narrative research with child welfare social workers who were in state care as children or were investigated as mothers. Her current research is a poststructuralist analysis of social work legal regulatory reforms in settler colonial nation-states.
https://mun.academia.edu/MicheleFairbairn
---
Kim Grzybowski
Email: ggrzybow@telus.net
---
Tony Ho, MSW (UVic)
Email: tho@uvic.ca
Areas of interest: Social work practice within interprofessional mental health teams, mental health and addictions, and private practice with a specialization in stress management and sleep disorders.
Course taught: 311 Introduction to Oppression; 312B Anti-Racist Social Work
---
Jodi Hoffman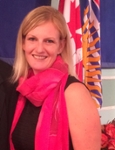 Email: jodih@uvic.ca
Phone: 250-857-6457
---
Tyson Kelsall, MSW (McGill), PhD Candidate (SFU)
Email: tkelsall@uvic.ca
---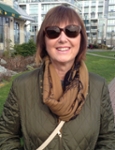 Hillary Luis
Email: hluis@uvic.ca
---
Alyx MacAdams, MSW (UVic)
Email: alyxm@uvic.ca
---
Phil Mach, MSW (Ryerson)
Email: pmach@uvic.ca
---
Kyra Mason, MSW (UVic)
Email: kyramason@uvic.ca
---
Kirsten Mikkelsen
Email: kiri.mikkelsen@gmail.com
---
Michele Morin, MSW (UVic)
Email: michelemorin@uvic.ca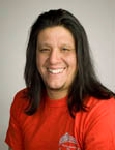 Todd Ormiston, BSW, MPA, Ph.D

Email: toddo@shaw.ca
---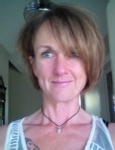 Tracy Rapanos
Email: trapanos@uvic.ca
Phone: 604-512-3430
---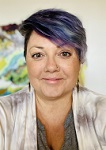 Gladys Rowe, BSW Indigenous Specialization (UVic), MSW (U of M), Ph.D (U of M)
Email: roweg@uvic.ca 
Gladys' work is grounded upon Indigenous ways of knowing, being, and doing which holds her vision for transformation, resurgence, and decolonization.

She has many years of experience teaching undergraduate students, supporting the development of programs in a university setting, designing and implementing community driven research and evaluation projects, coordinating multi-site behavioural health clinical research trials, and in the use of social innovation in community-based organizations.

Gladys' interests and experiences include wholistic wellness, identity development; personal and ancestral stories and cultural practices as mechanisms for healing and decolonization; Indigenous full spectrum doulas, reproductive justice, and maternal and child health; wellbeing across the lifespan; Indigenous social work; and community development.
---

Marion Selfridge, MSW (UW), Ph.D. (UVic)

Marion Selfridge is a research coordinator, focusing on HIV and Hepatitis C treatment at the Cool Aid Community Health Centre and a post-doctoral fellow at UVic's Canadian Institute for Substance Use Research where she coordinates the Youth Experiences Project, that asked youth who use illicit substances about their lives and their experiences with police. Her PhD dissertation research focused on street-involved youths' use of social media to deal with grief and loss. She teaches dance to stay sane. To learn more: https://onlineacademiccommunity.uvic.ca/marionselfridge/
Course taught: 319 Research for Social Change
---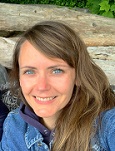 Leanne Stepp, MSW (UVic)
Email: leanneg@uvic.ca
Leanne is interested in decolonizing health care, health equity in addictions treatment, and the use of narrative therapy in supporting others.
Some of the courses she has taught include 200A & 200B: Introductions to Social Work and Social Policy; 311: Understanding Oppression; 312: Collaborative Conversations; 319: Research for Social Change; 400/532: Introduction to Social Work in Health care; 471: Addictions in Society; 512: Knowledge and Inquiry. Occasionally, she also takes students on for field education learning opportunities in the health authority.
Leanne enjoys creative writing, triathlon training and racing, and spending time with her two kids and her wonderful circle of friends.
---
Glen Tadsen, BA (SFU), MSW (UBC)
Email: glent@uvic.ca
Phone: 250-721-3307
I've been a Lecturer here at UVic for many years in addition to a 30 year career in government in social policy and program development - at times acting as BC director of income assistance, employment and training and disaster response planning. In my early career, I was a child protection worker, a District Supervisor, Coordinator of BC's Income Assistance Appeal system, Minister's liaison to the cooperative community and an Ombudsman's Officer.
Courses taught: 200B - Introduction to the Critical Analysis of Social Welfare in Canada and 350A - Social Work, Social Justice and the Law. Working at the School all these years has been the best job ever.
I have three adult kids and five grandkids.
In my spare time, I like to go fishing - or at least think about going fishing.
---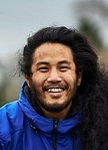 Chris Tse, MSW (UVic)
Email: christophertse@uvic.ca