Sessional Lecturers
CUPE 4163 Members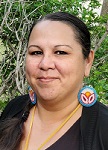 Shawna Bowler, MSW (UVic)

Shawna joined UVic as a Sessional Lecturer in 2021. She has many years experience working as a victim advocate within the criminal legal system. Her practice has been primarily focused on supporting women who have experienced intimate partner violence. Shawna's areas of interest include: Indigenous and decolonizing methodologies, wholistic healing and wellness, Indigenous women's identity, arts-based social work and research practices and anti-oppressive and trauma-informed practice within the justice system. Shawna is also a self-taught, Indigenous beadwork practitioner whose work focuses on beadwork as a means of decolonization, healing, self-care and resistance.
---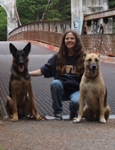 Kim Brown, BSW (Carroll College), MSW (U of Montana), RSW (BCCSW)

Kim Brown has been a Sessional Lecturer with the UVic School of Social Work since 2010, typically teaching SOCW 312 (Collaborative Conversations: Working within Communities) and 413 (Critical Social Work Practices).
Besides teaching and learning, Kim's professional interests include disability and inclusion (she is a Project Director with the University of Montana Rural Institute for Inclusive Communities) and mental health (she maintains a private counseling practice). Her life is kept balanced and full of joy by her family, including 6 grandchildren and 3 big dogs.
---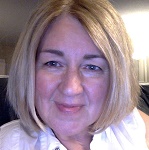 Michele Fairbairn, Ph.D. Candidate (MUN)
Email: fairbair@uvic.ca
Michele joined the school as a Sessional Lecturer in 2009.  She teaches in both the BSW and MSW programs.  Her teaching and research interests include: decolonial and antiracist policy and social work practice, research methodologies, social work identity; and the application of colonial and neoliberal governmentality, queer, Indigenous, critical race, and feminist theories.     
Michele has completed narrative research with child welfare social workers who were in state care as children or were investigated as mothers. Her current research is a poststructuralist analysis of social work legal regulatory reforms in settler colonial nation-states.
https://mun.academia.edu/MicheleFairbairn
---
Kim Grzybowski
Email: ggrzybow@telus.net
---
Tony Ho, BSW, MSW (UVic)

Areas of interest: Social work practice within interprofessional mental health teams, mental health and addictions, and private practice with a specialization in stress management and sleep disorders.
Course taught: 311 Introduction to Oppression.
---
Jodi Hoffman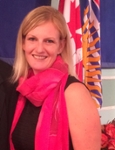 Email: jodih@uvic.ca
Phone: 250-857-6457
---
Sharnelle Jenkins-Thompson
Email: sharnelleleigh@uvic.ca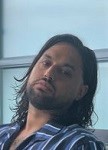 Tyson Kelsall, MSW (McGiill)

Tyson Singh joined the UVic School of Social Work in 2021 as a Sessional Lecturer. He otherwise works in Vancouver's DTES as an outreach and case managing social worker for Vancouver Coastal Health.
His social work-related interests are broad but include examining how biopolitics exclude people from dignified social services, healthcare and housing; police accountability; harm reduction and limitations of the state; as well as anti-racism and grounding social work practice in an anti-colonial worldview.
---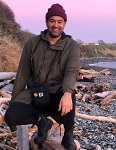 Ryan Khungay, BSW (TRU), MSW (UVic)
Email: ryankhungay@uvic.ca

Ryan's areas of practice interest include child and youth psychiatry, medical social work, and family social work.  His areas of research and scholarship focus on anti-racist frameworks, decolonial equity work, intersectional analysis, queer analysis, transnational issues, immigration and migration, and racialized (Punjabi Sikh) perspectives on wellness.
Ryan has primarily taught SOCW 311 and SOCW 356, as well as practicum liaison for both the undergraduate and graduate foundations program. In his spare time, Ryan loves staying active, spending time outdoors with his dog, and being with family and his communities.
---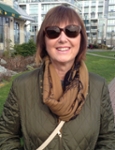 Hillary Luis
Email: hluis@uvic.ca
---
Robert Mahikwa, BSW, MSW (UVic)

Robert holds a BSW and MSW from the University of Victoria and he is currently pursuing his Doctoral studies in Education at the University of British Columbia. He is a certified Life Skills Coach and specializes in Indigenous-rooted Social Work theory and practice. Robert's areas of interest include; Indigenous research methodologies, supporting Indigenous youth transitioning from child welfare, and Indigenous mentorship in education.
Robert is a member for the Supporting Aboriginal Graduate Enhancement (SAGE) advisory committee, as well as a Sessional Instructor in the School of Social and has taught a range of SOCW courses including 200B, 311, and 354.
---
Kirsten Mikkelsen
Email: kiri.mikkelsen@gmail.com
---
Peter Monk, BSW (UVic), MSW (UBC), RCSW (BCCSW)

Areas of interest: mental health research and practice, social work ethics.
Course taught: SOCW 435 Critical Perspectives in Mental Health Practice.
Peter enjoys music, theatre, sports, and food
---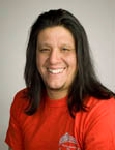 Todd Ormiston
Email: toddo@shaw.ca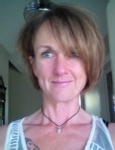 Tracy Rapanos
Email: trapanos@uvic.ca
Phone: 604-512-3430
---
Pamela Richmond

---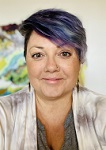 Gladys Rowe, BSW Indigenous Specialization (UVic), MSW (U of M), Ph.D (U of M)
Email: roweg@uvic.ca 
Gladys' work is grounded upon Indigenous ways of knowing, being, and doing which holds her vision for transformation, resurgence, and decolonization.

She has many years of experience teaching undergraduate students, supporting the development of programs in a university setting, designing and implementing community driven research and evaluation projects, coordinating multi-site behavioural health clinical research trials, and in the use of social innovation in community-based organizations.

Gladys' interests and experiences include wholistic wellness, identity development; personal and ancestral stories and cultural practices as mechanisms for healing and decolonization; Indigenous full spectrum doulas, reproductive justice, and maternal and child health; wellbeing across the lifespan; Indigenous social work; and community development.
---

Marion Selfridge, MSW (UW), Ph.D. (UVic)

Marion Selfridge is a research coordinator, focusing on HIV and Hepatitis C treatment at the Cool Aid Community Health Centre and a post-doctoral fellow at UVic's Canadian Institute for Substance Use Research where she coordinates the Youth Experiences Project, that asked youth who use illicit substances about their lives and their experiences with police. Her PhD dissertation research focused on street-involved youths' use of social media to deal with grief and loss. She teaches dance to stay sane. To learn more: https://onlineacademiccommunity.uvic.ca/marionselfridge/
Course taught: 319 Research for Social Change
---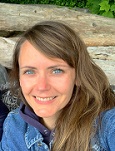 Leanne Stepp, MSW (UVic)
Email: leanneg@uvic.ca
Leanne is interested in decolonizing health care, health equity in addictions treatment, and the use of narrative therapy in supporting others.
Some of the courses she has taught include 200A & 200B: Introductions to Social Work and Social Policy; 311: Understanding Oppression; 312: Collaborative Conversations; 319: Research for Social Change; 400/532: Introduction to Social Work in Health care; 471: Addictions in Society; 512: Knowledge and Inquiry. Occasionally, she also takes students on for field education learning opportunities in the health authority.
Leanne enjoys creative writing, triathlon training and racing, and spending time with her two kids and her wonderful circle of friends.
---
Glen Tadsen, BA (SFU), MSW (UBC)
Email: glent@uvic.ca
Phone: 250-721-3307
Glen has been a Continuing Sessional Lecturer with the School for many years in addition to a 30 year career in government in social policy and program development. In his early career, Glen was a child protection social worker, a District Supervisor and an Ombudsman's Officer. 
Areas taught: 200B: Social Welfare in Canada, 350A Social Work, Social Justice and the Law, and 350B Legal and Social Justice Skills for Social Workers. 
---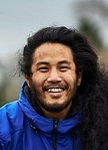 Chris Tse, MSW (UVic)
Email: christophertse@uvic.ca