Indigenous initiatives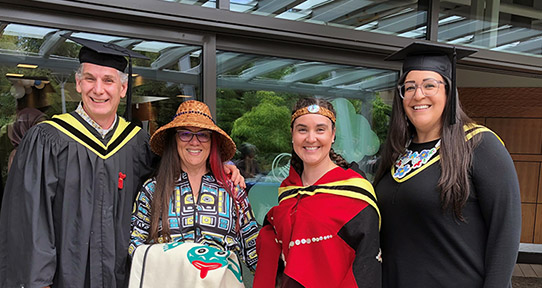 The Indigenous circle would like to acknowledge and thank the lək̓ʷəŋən and Esquimalt people for allowing us to live, love and learn on their traditional territory. We would like to thank you for your interest in the Indigenous specializations BSW and MSW programs. The School of Social Work Indigenous specialization provides a number of initiatives that are designed to promote Indigenous helping and healing practices and to strengthen collectivity within urban and rural communities. Our Indigenous and Indigenous child welfare undergraduate degree and Master degree programs provide students with the opportunity to explore culturally relevant social work practices. We believe that all Indigenous children should be safe, and as such we are committed to offering courses that recognize the history of Indigenous child welfare in Canada. To better serve our students, we have developed opportunities for distance education students across Canada to access our Indigenous academic programs online. We look forward to meeting each and every one of you.
The meaning of the Eagle's Gift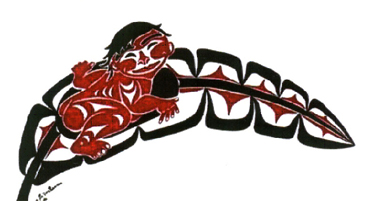 'Eagles Gift' is a child emerging from an eagle feather. The artist, Doug LaFortune, is a Master Carver from the Saanich Nation. He explains that the meaning is twofold; Eagles and their feathers are held with the highest degree of sacredness in traditional Saanich culture, likewise, children in Saanich culture are considered sacred gifts. In addition, Eagles are known to be fierce protectors of their young.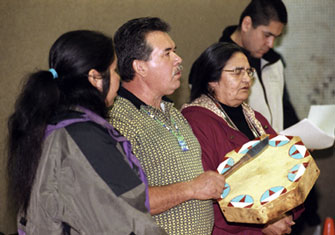 Dr. Cindy Blackstock and Spirit Bear earn honorary degrees and the School of Social Work is gifted 'Sweety' the bear.