Bachelor of Social Work (BSW)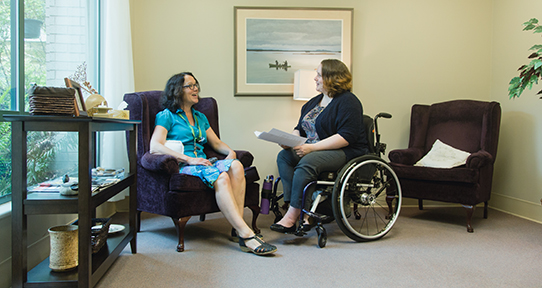 What is your vision of social justice? Where do you see yourself making a difference?
Our undergraduate (BSW) program nurtures accountable and critically engaged social work education, research and practice in the advancement of decolonization, anti-racism, Indigenous resurgence, feminism, 2SLGBTQ+ liberation struggles, disability justice and other social justice struggles.
Our fully accredited program emphasizes social justice, Indigenous and anti-oppressive approaches to working with communities, families and individuals. In addition to the comprehensive standard BSW program, we also offer child welfare, Indigenous and Indigenous child welfare specializations.
The School welcomes and is actively recruiting applicants from communities that experience historical and present-day systemic discrimination and marginalization, and who are committed to social justice, equity, anti-racism and decolonization. In our admissions decisions, we will apply a decolonial equity framework which includes an intersectional lens and will prioritize applicants who are Indigenous, Black and people of colour.
Our graduates are employed in a wide range of government and voluntary organizations such as family and children's services, hospitals, women's services, corrections and Indigenous social services.